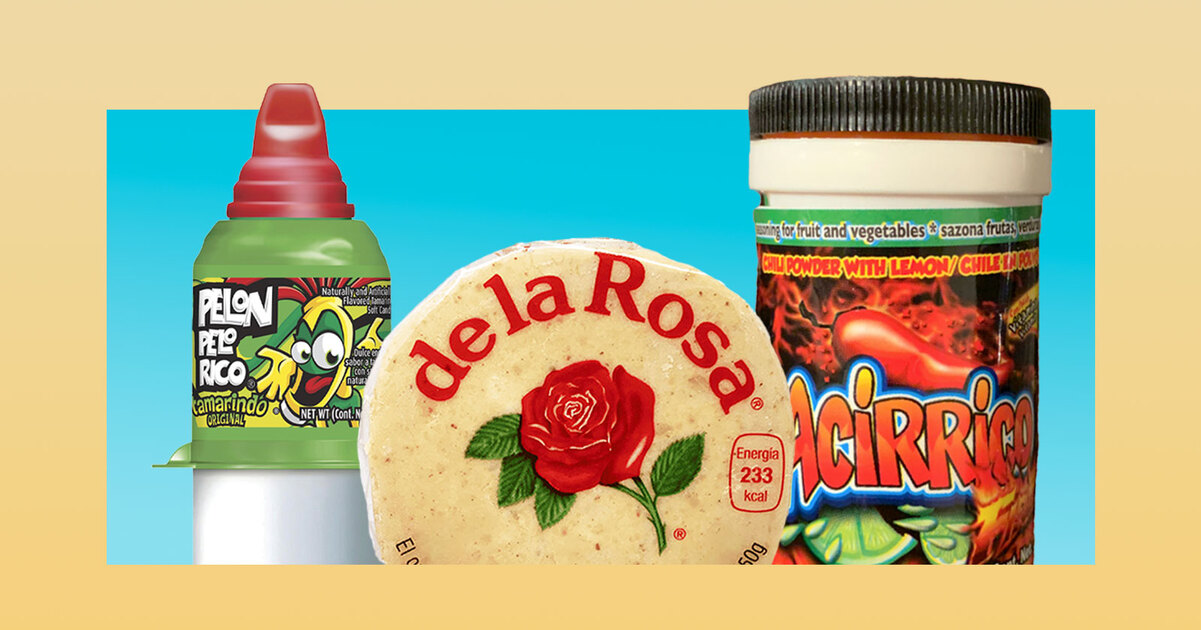 12 vegan Mexican sweets and treats you have to try
In the United States, candy is often synonymous with "sweet". Chewy Airheads, Sweet & Tart Smarties, and Strawberry Licorice Twists are guaranteed to satisfy the inevitable midday sugar craving. Even accidentally vegan, Sour Patch Kids promises a hit of sweetness after its signature sour flavor wears off. Despite the prevalence of sugary treats in the United States, a visit to our neighbor to the south quickly reveals that candy doesn't always have to be synonymous with sweet.
Across Mexico, candies are known for their complex flavor profile, ranging from sweet and salty to sour and even spicy (often containing multiple flavor notes). A dive into the country's rich history explains the popularity of fruit and chili infused treats.
Before the Spanish conquest and the introduction of sugar, indigenous people enjoyed sweets made from fruit and sweetened with honey. While most sweets are now made with sugar, Mexico's signature confections remain mostly fruit-focused.
The practice of infusing chili into food also has its roots in Mexico's pre-colonial history. During the reign of the Aztec Emperor Montezuma, chili was infused into drinking chocolate. Today, spices are infused into treats to deliver a kick of spice.
From tamarind classics to spicy mango gummies, here are the 12 vegan Mexican candies and treats you need to spice up your candy game.
To buy
1 tamarind spoons
A stroll down the candy aisle of any Mexican convenience store quickly reveals the importance of tamarind in the country's confections. The tamarind, although native to parts of Africa and Asia, was introduced to the region by Spanish trading vessels sailing between present-day Manila in the Philippines and Acapulco, Mexico. Today, the sweet and sour fruit is used in aguas frescas, chocolate, pallets, and yes, candy. These sweet and spicy treats mix the fleshy fruit with chili peppers to form a paste before it's packed into spoons for on-the-go enjoyment.
Learn more here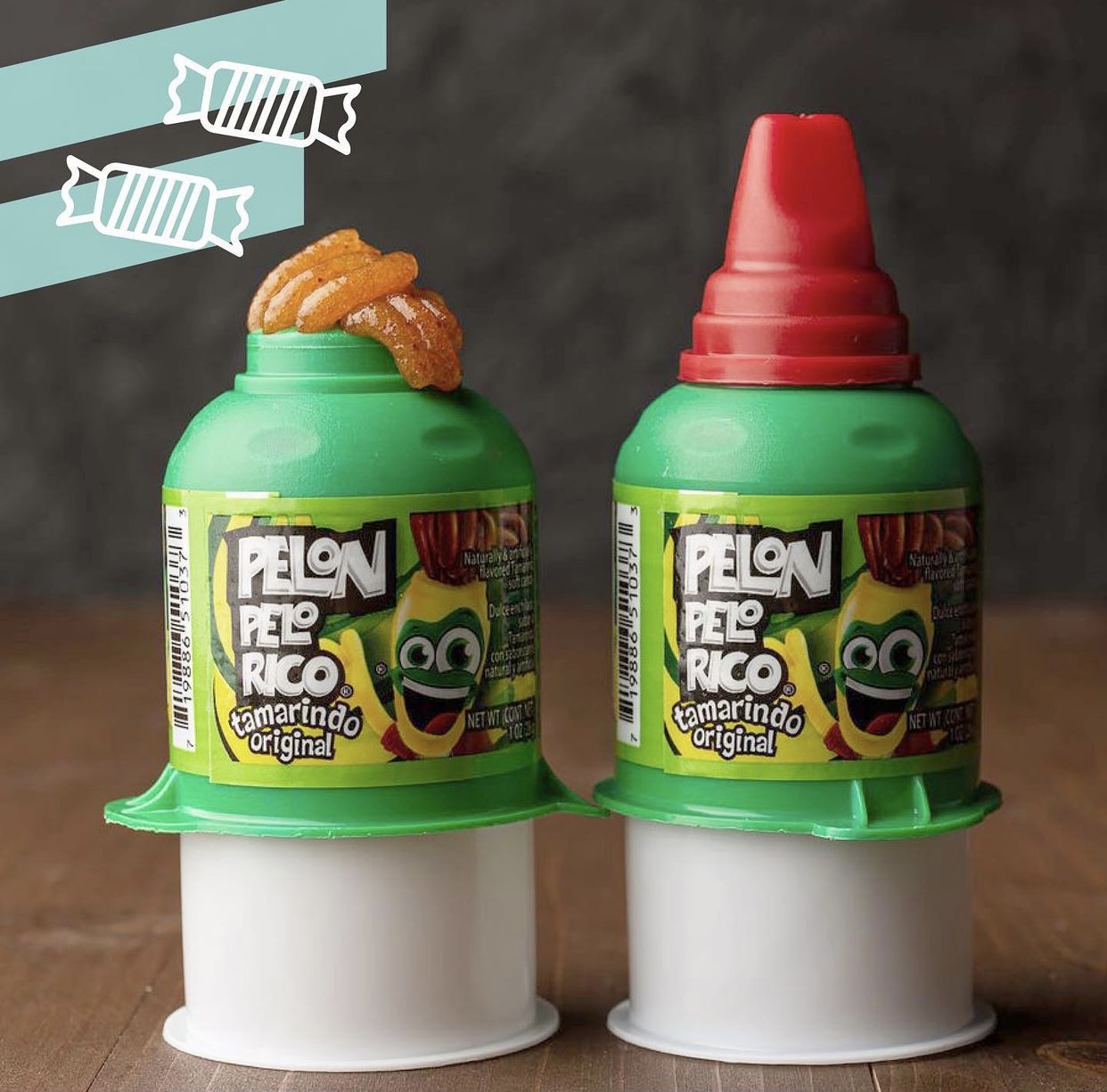 @sugarthingspty/Instagram
2 Pelon Pelo Rico
A favorite in piñatas and gift bags, it's easy to see why this tamarind candy is so popular among kids. Unscrew the cap, place your thumbs on the convenient nubs and press down to watch your Pelon Pelo Rico grow hair right in front of your eyes. Jellyfish who?
Learn more here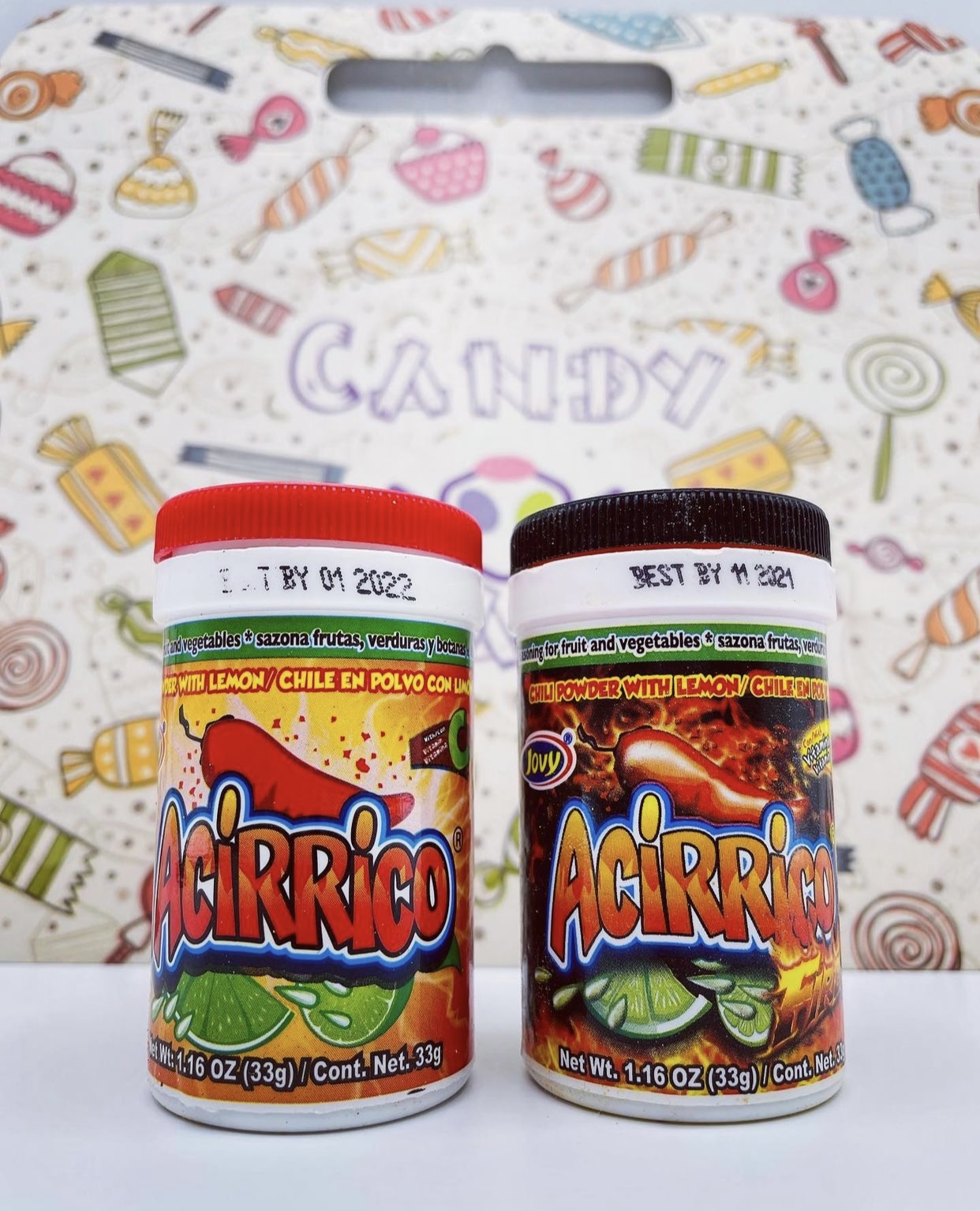 @candycratesco/Instagram
3 Acirico
Sour Patch fans, rejoice! This hot and sour powdered candy is made with fresh lemon for a face pucker. Enjoy it on its own or sprinkle it over chips or fruit for a citrus and spice kick.
Learn more here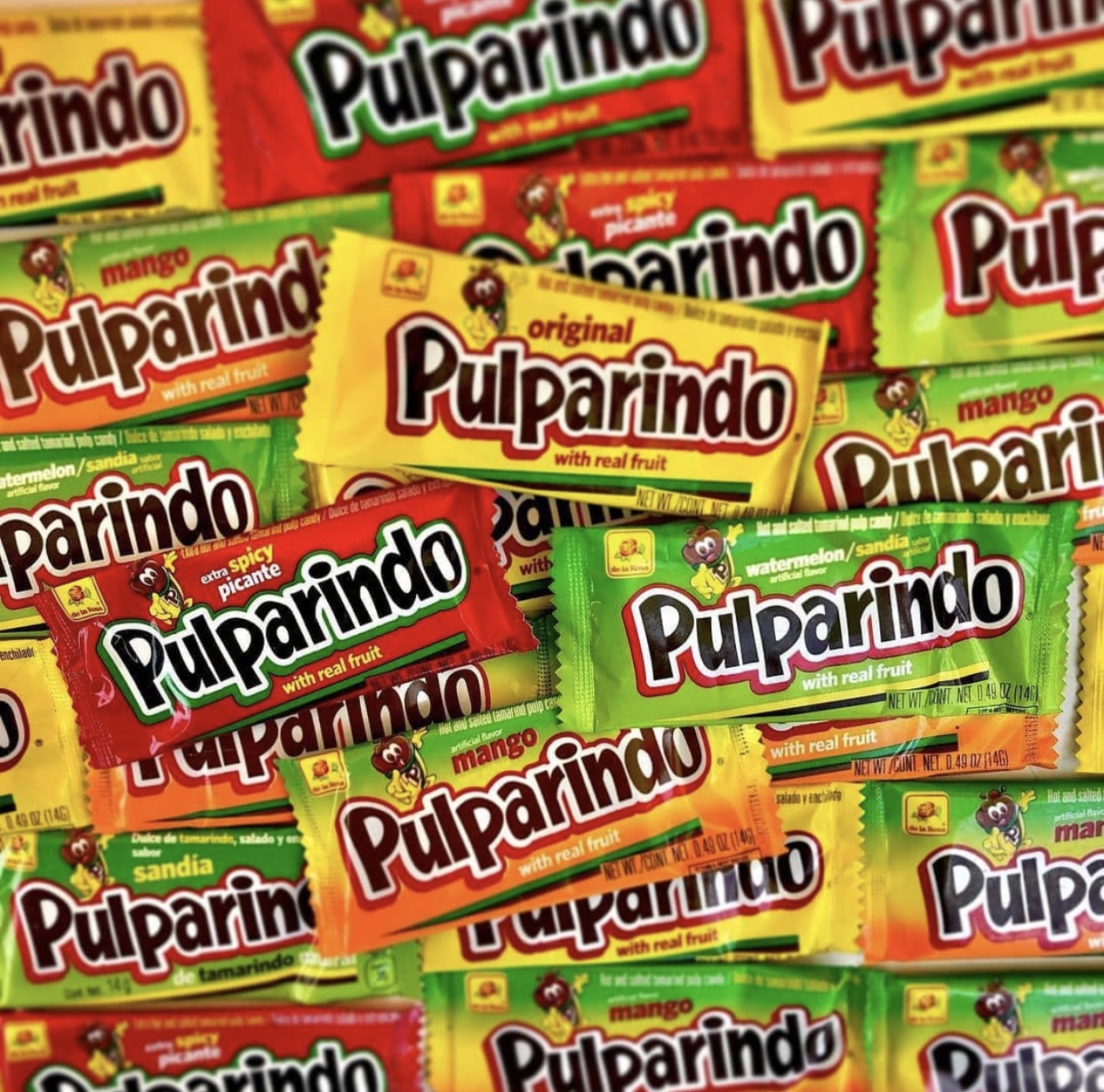 @heycandy.ec/Instagram
4 Pulparindo
Widely available in the United States, Pulparindo is one of Mexico's most popular treats. Made with freshly ground chili peppers and tamarind pulp, this sweet, salty and spicy confection comes in Original, Watermelon, Extra Hot, Mango and Chamoy flavors. Our favorite part? They are all vegan!
Learn more here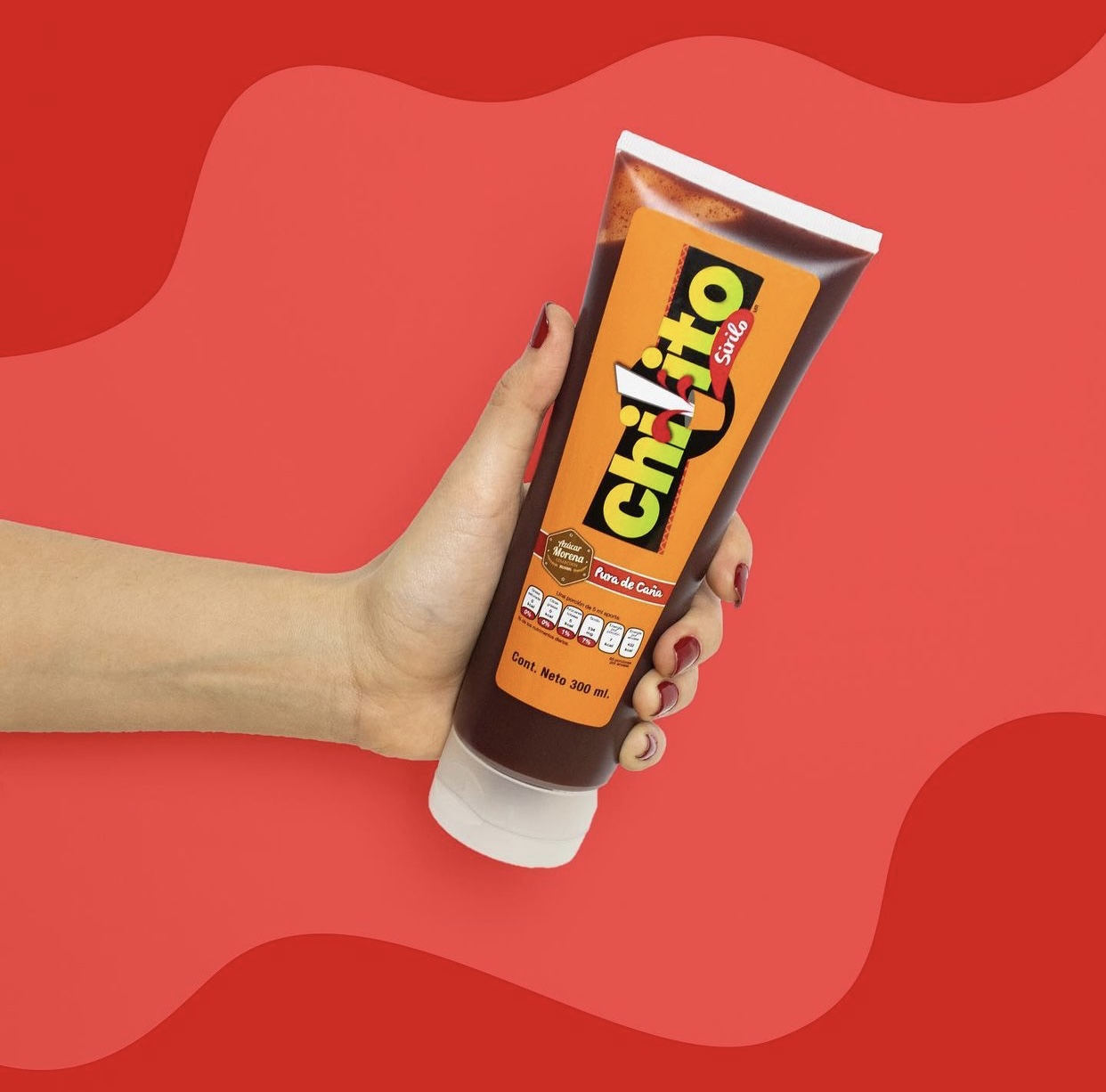 Chilito Sirilo
5 Chamoy
Often washed down with fruit, crisps, and even drinks, this chili and lemon paste can be enjoyed on its own. Made with alternative sweeteners, Chilito Sirilo Chamoy is also keto friendly. Now pass the cucumbers and chamoy, please!
Learn more here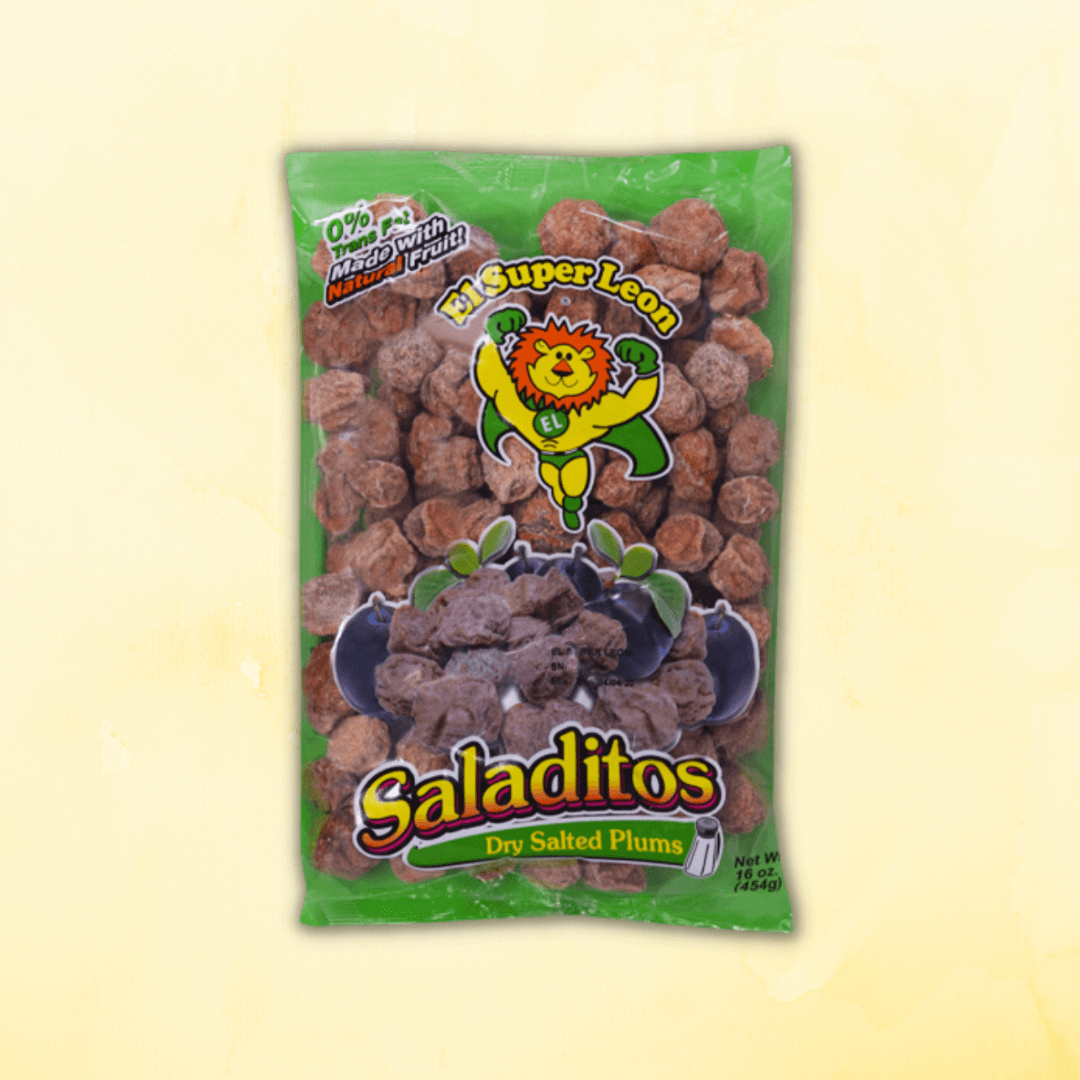 El Super Leon
6 Saladitos
You are not very greedy? Look no further than Saladitos for a tasty treat. Made with dried plums, this meaty candy packs a salty punch. Don't say we didn't warn you.
Learn more here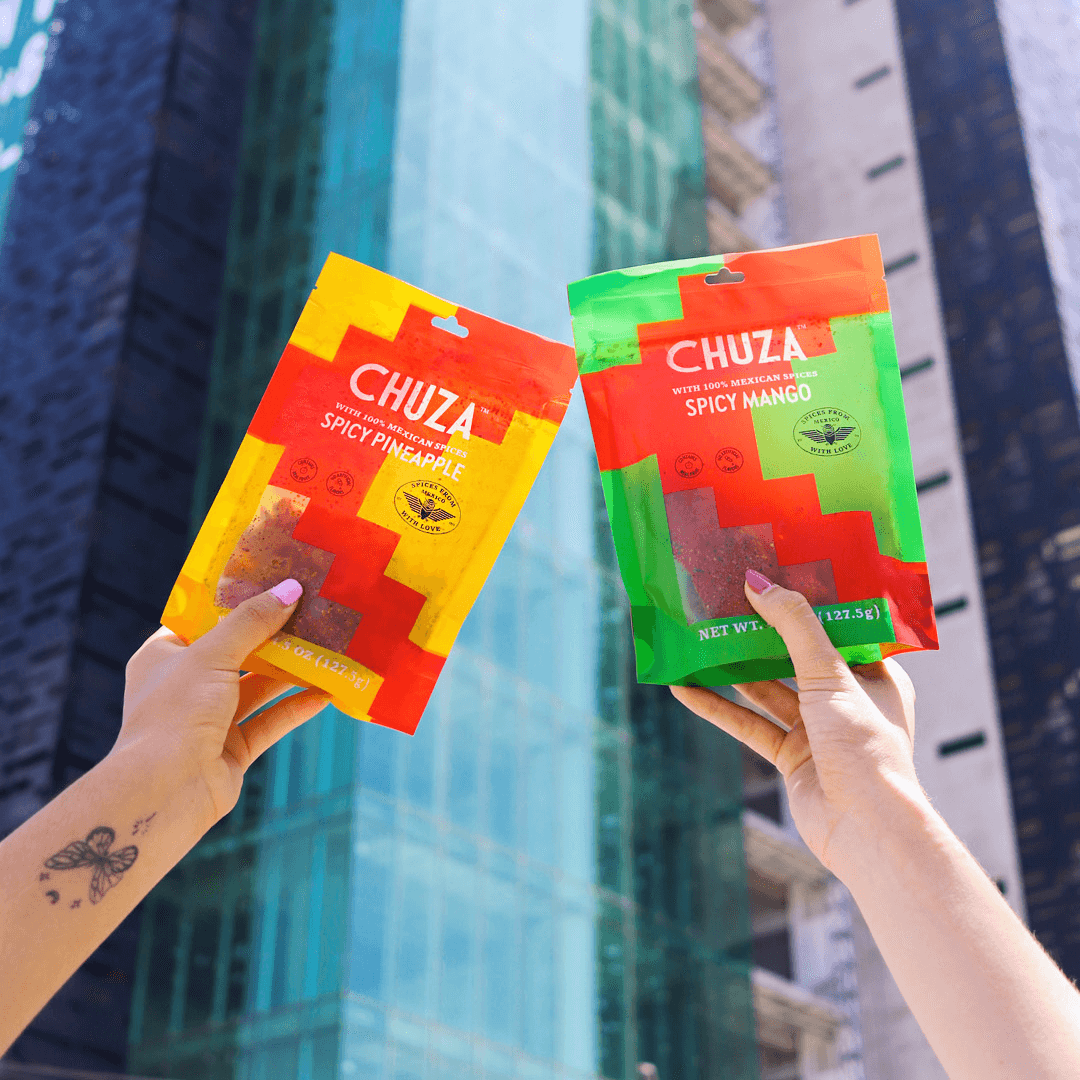 CHUZA
seven Spicy dried fruits
Extra-sweet dried fruit is processed with a chili seasoning blend for a next-level snack that's packed with flavor. Chilli Dried Mango is a top choice, but brands like CHUZA take our breath away with their spicy pineapple, strawberry, apricot, cranberry, and cactus snacks.
Learn more here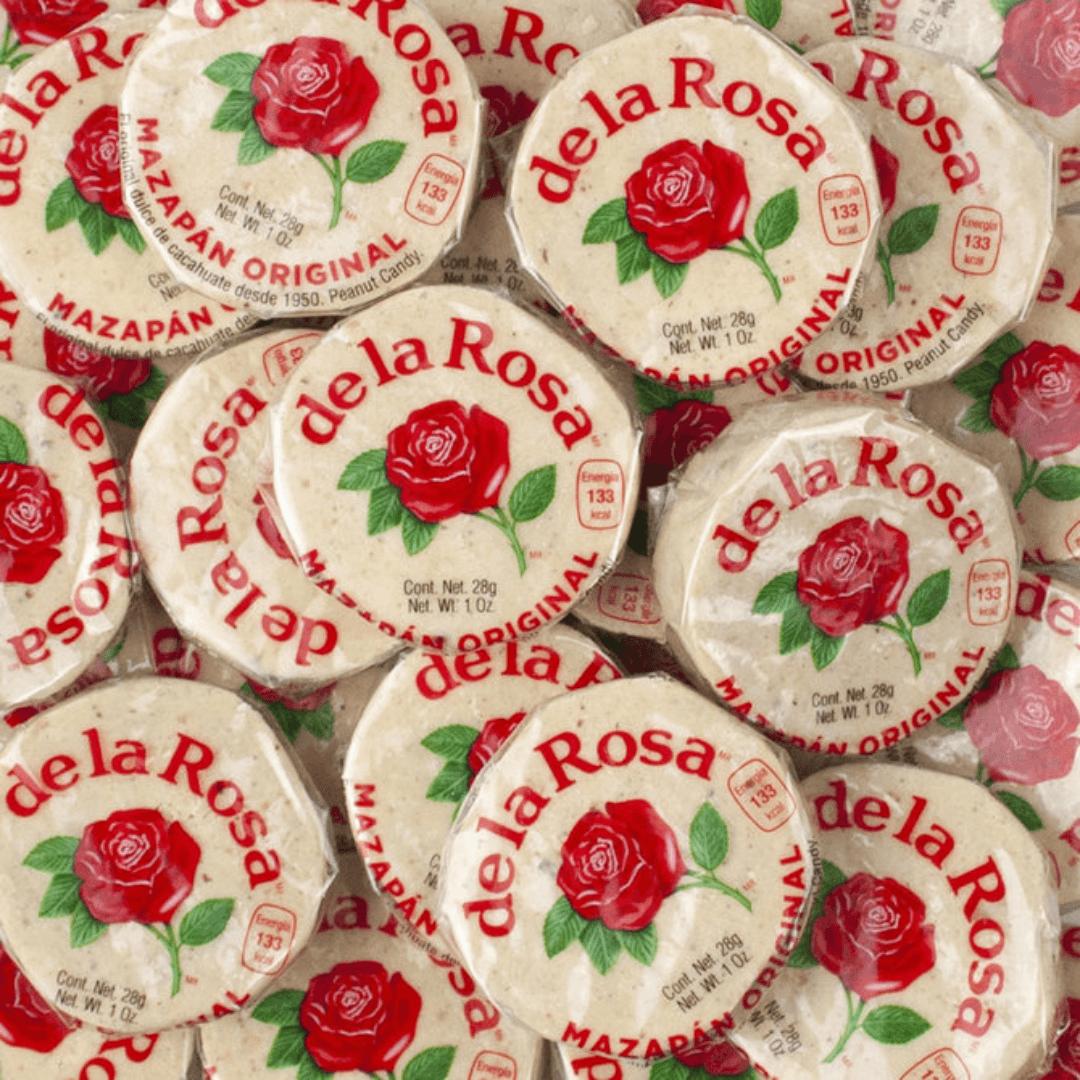 From the Rose
8 Mazapan
Unlike marzipan, which is made with almond flour and sweetened with honey, the ever-popular mazapan is made with peanuts and sugar. Perfect for those who just want a touch of sweetness, this crumbly treat will have you coming back for more. Be sure to avoid the chocolate covered variety as it contains dairy.
Learn more here
Do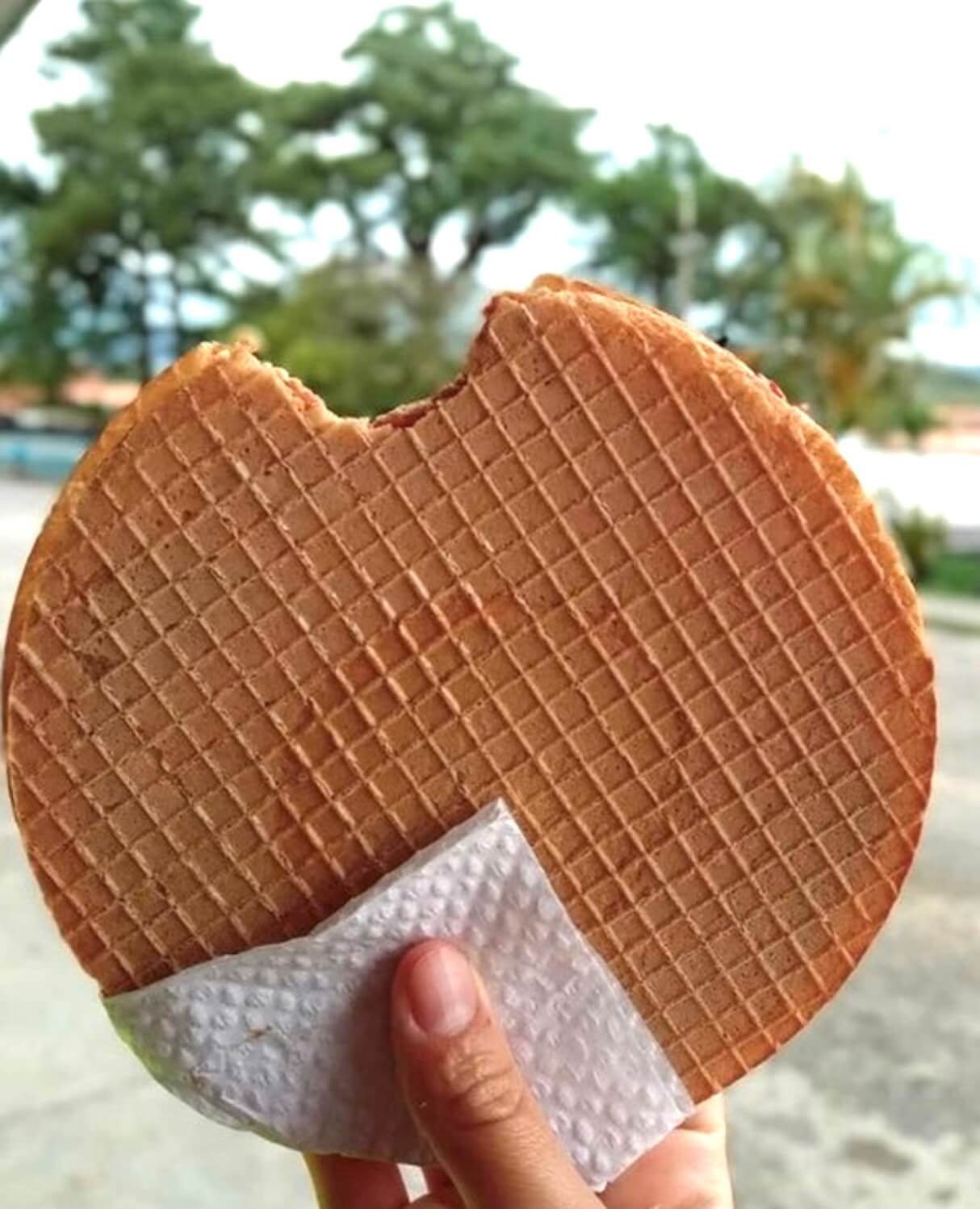 @soytachirense/Instagram
9 Obleas
Not crazy about tamarind or spices? These thin wheat-based wafers are the ideal snack. Stay away from filled obleas, as these often feature a caramel or dairy-based dulce de leche center. Buy a pack of these unfilled wafers and customize them yourself with vegan Nutella, non-dairy whipped cream or jam.
Learn more here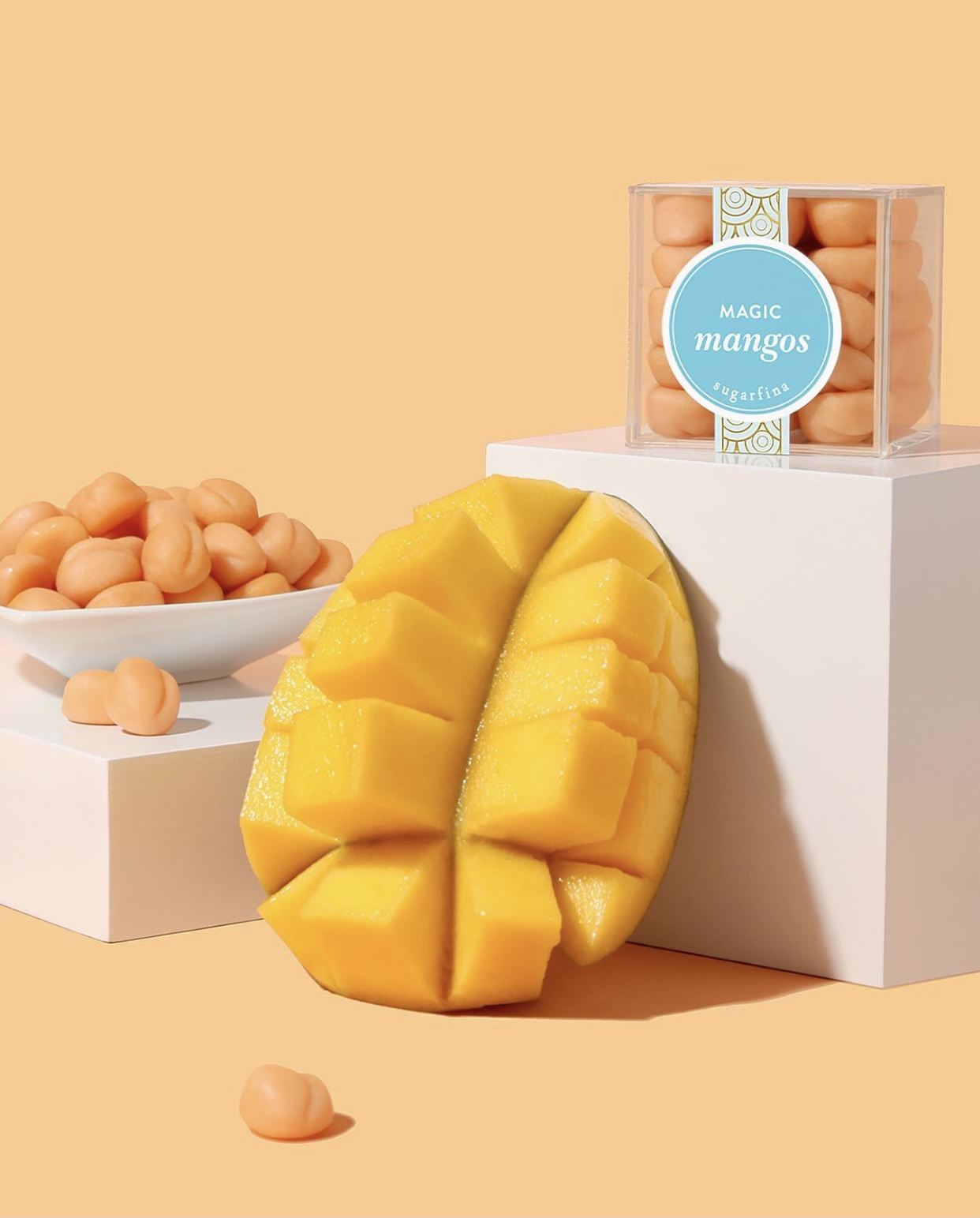 Sucrefina
ten Spicy Mango Candy
No candy roundup is complete without gummies. To make your own gelatin-free treats, mix five tablespoons of powdered sugar with two tablespoons of chamoy and whisk until smooth. Drizzle with vegan mango gummies (we're obsessed with Sugarfina's Magic Mangos!), toss until coated, add Tajín to taste, and toss again. For even more heat, combine Tajín with pico de gallo powder.
Learn more here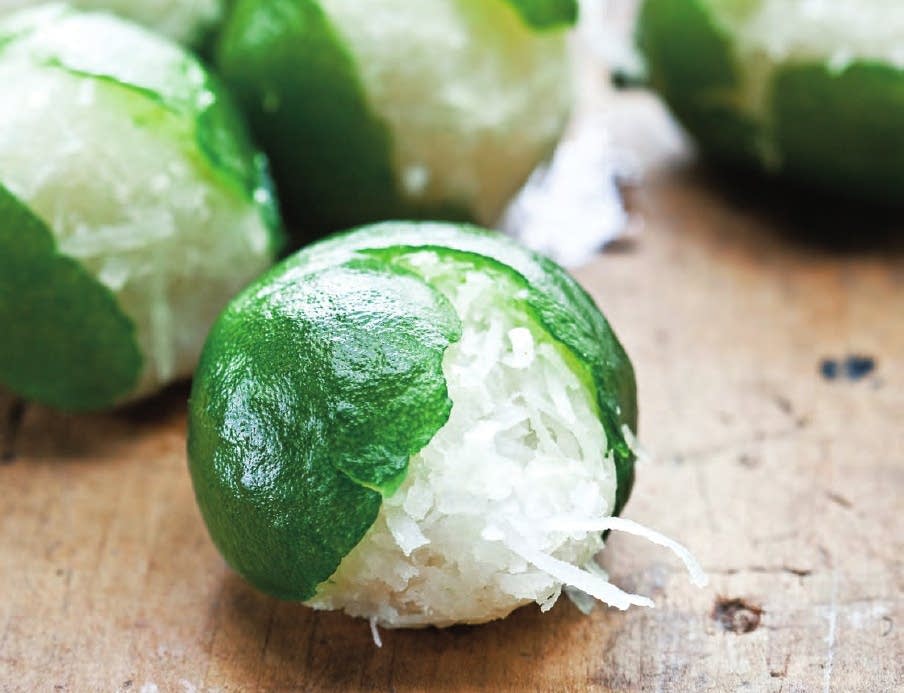 Splendid Table
11 Limes stuffed with coconut
For spice lovers, coconut candy promises to satisfy sweet cravings without any heat. A favorite of Frida Khalo, these candied coconut-stuffed limes can be found in candy stores across Mexico. Make these unique treats with this easy recipe from The Splendid Table.
Get the recipe here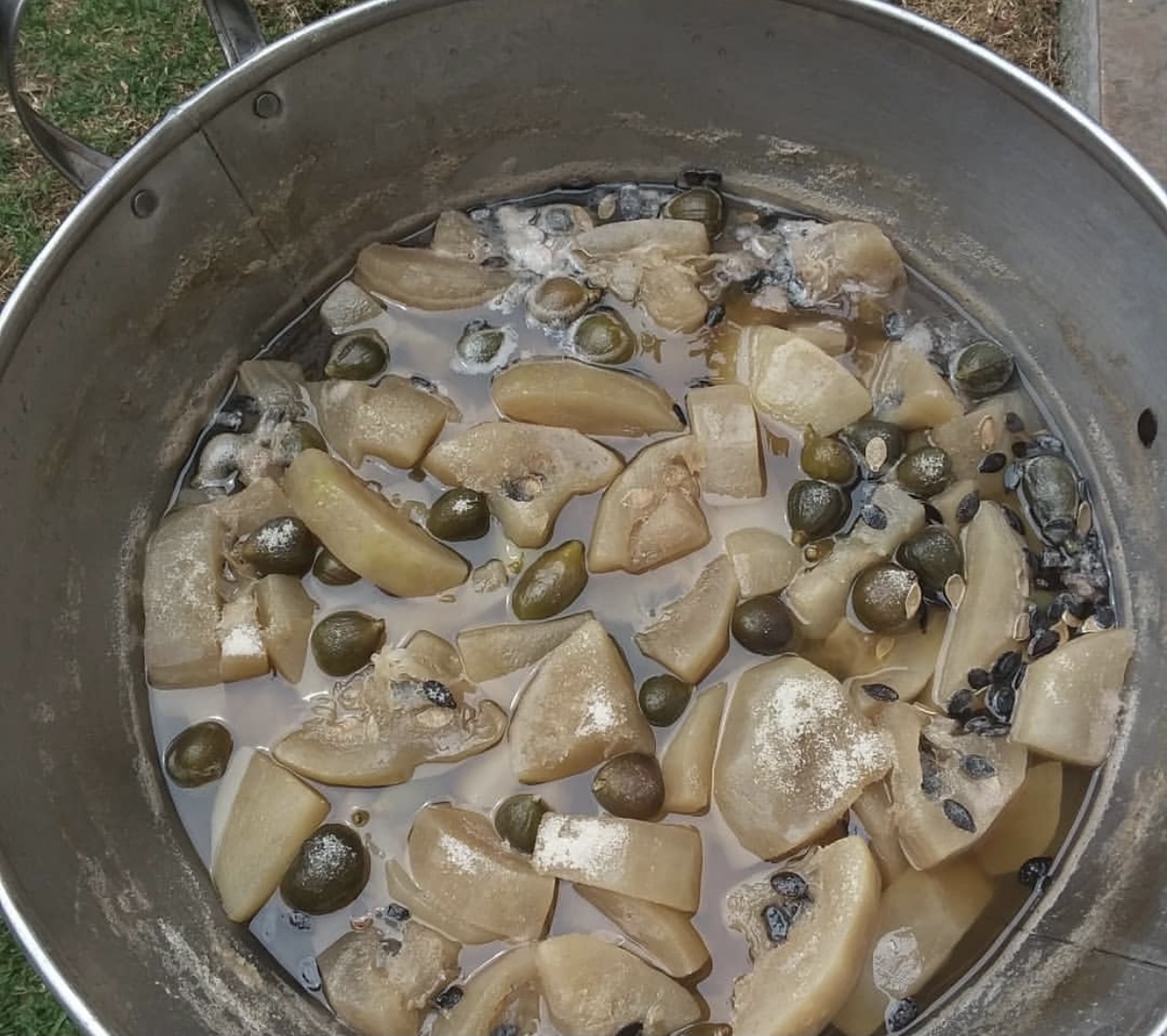 @wiicho_reyes/Instagram
12 Candied squash
Candied fruits and vegetables are popular sweets. Often enjoyed after dinner, sweets of mesa easily prepared at home. A favorite in Mexico is candied chilacayote, a squash the size of a watermelon. Check out this four-ingredient recipe for making your own after-dinner treat.
Get the recipe here
For more vegan Mexican food and treats, read:
6 Tips for Cooking Vegan Mexican Food at Home
14 Vegan Mexican Desserts You Need
Mexican, vegan street snacks!