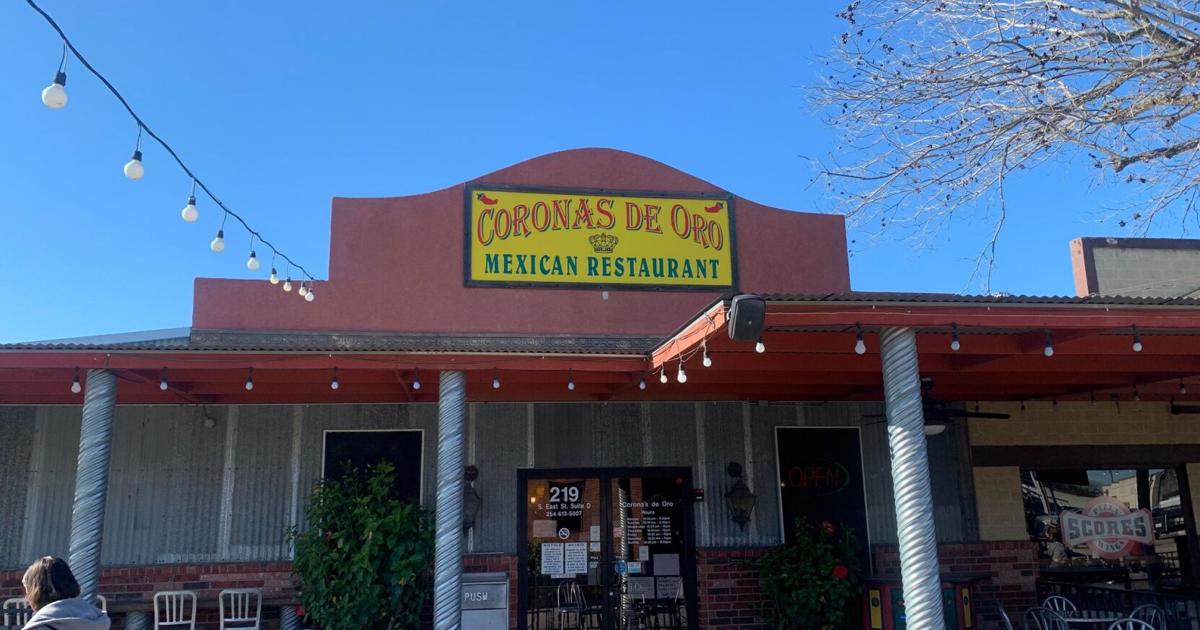 A Short Drive to Belton Offers a Taste of Mexico | traveling soldier
BELTON — One Sunday morning, I proposed to my girlfriend, Navina Bhatkar, to take a short trip to Belton. The main reason for the excursion was to dine at a particular restaurant that a former Sentinel editor introduced me to a few years ago. You see, while my girlfriend was living in Colorado, she often craved authentic Tex-Mex food from the Lone Star State and explained to me that northern Mexican food didn't really compare. So, spontaneously, she clearly expressed her desires. She wanted to go to Coronas De Oro in downtown Belton for lunch.
Ironically, Texas decided to make it feel like home with a Colorado-inspired winter climate. This resulted in a cooler lunch date (going in the low to mid 40s). Because Omicron decided to rear its ugly head, we opted for an outside table, which the staff courteously obliged.
We also had some of the best service I've experienced in a while as the waitress constantly checked us in, refilled our drinks and asked if we needed anything despite our outdoor dining experience.
When it came to choosing food, Navina's eyes lit up with the options. Myself, who often refrains from having problems choosing what I want, I needed a lot of time to narrow down the assortment of dishes. Eventually I got bored having tacos, while the girlfriend settled for a pair of enchiladas, black beans and rice. Apparently we made good choices as the food was delicious. Obviously the food satisfied my girlfriend's longtime cravings for authentic Tex-Mex.
The restaurant is in a small center of other bars and venues, which still comes alive as night approaches. Just a few blocks from the courthouse, parking is ample and visitors have no problem walking to the main plaza or nearby waterbed area. While we were eating, we noticed people (much braver than us) wading through a nearby creek. After dinner we ventured out to some of the surrounding venues, but not much really stood out. I managed to watch football at the sports bar, but the place looked like a standard sports bar.
After dinner, with a bit more exploring, we discovered an entrance to a park on the other side of the restaurant. The park offered visitors massive sidewalks, trails, and landmarks to enjoy while strolling. We not only saw people exercising and walking their dogs, but we also found ducks flocking around every corner.
A duck, defiantly guarding his own deck, like a troll, and showing how comfortable he felt by settling there. Of course, as decent human beings, we walked the long way around him, to make sure his morning wasn't disturbed.
During our walk, we also came across what looked like a stage, lined with rows of benches, which we assumed was a small performance or live music venue.
The walk ended abruptly after I realized I had left all my hoodies and sweatshirts at home. In other words, we were cold. Thoughtfully, I had lent my All Elite Wrestling hoodie to the girlfriend earlier that day. However, despite this act of kindness, the wind started to pick up and we had to leave. Eventually we will be back, just maybe next time if not for the winter weather.