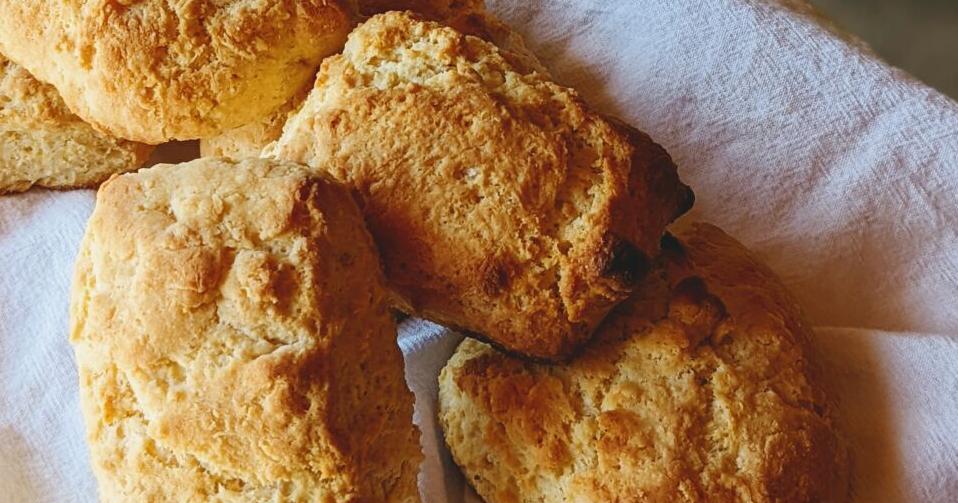 Best cookie (so far) | Taste, Santa Fe's food scene
For as long as I can remember, I've tried to make the perfect cookie. I guess you could call it a hobby. I keep a hardcover notebook in the kitchen drawer where I write down my favorite recipes for easy access. Last week I noticed that the only recipes that are crossed out are cookie recipes, with each old recipe being a breadcrumb leading to a next, better (hopefully) iteration.
That being said, there are all kinds of cookies. There are cookies with a moist dough that you form with a scoop or spoon, perfect for adding fresh herbs and cheese for a tasty treat right out of the oven. There are soft, chewy buttermilk cookies that are delicious with salted butter and jam or generously drizzled with honey butter. There are angel cookies, which use both yeast and leavening agents like baking soda or powder to create a soft, bread-like cookie; skillet cookies; and cream cookies. This version falls somewhere between a cream cookie and a buttermilk cookie, making a wonderful cookie for both sweet and savory uses.
This recipe uses corn flour (finely ground cornmeal) to create a golden, crispy exterior while maintaining a soft, chewy center. I can't say this is the best cookie recipe because knowing me I will have a new version sometime next year, but I can definitely say these are my favorite cookies right now.
All kinds of cookies are a combination of flour, fat, and some kind of leavening agent. They prefer not to be over-mixed and are best warm, right out of the oven. I generally like to keep it simple and cut the cookies into squares, but you can also use a cookie cutter to turn them into rounds. Whichever way you choose to cut them, just be sure to use a sharp knife, or if you're using a box cutter, be sure to cut straight down (avoid the temptation to bend the cutter) so the biscuit can reach its full rising potential. .
Makes: 8 cookies; total duration: 45 minutes
6 tablespoons unsalted butter, divided
2 teaspoons apple cider vinegar
1 tablespoon aluminum-free baking powder
Preperation: Preheat the oven to 450 degrees and line a large baking sheet with a Silpat or parchment paper.
Melt 2 tablespoons of butter and set aside to brush the cookies. Cut the remaining 4 tablespoons and reserve in the refrigerator.
In a mug, whisk half and half with the apple cider vinegar and let stand for about 5 minutes; you will notice that it thickens.
In a large mixing bowl, whisk together all-purpose flour, corn flour, baking powder and salt. Add the cold diced butter and, with clean, dry hands, work the butter into the mixture until the pieces of butter look like peas. Now add the half and half mixture and gently fold everything together until it forms a moist, shaggy dough.
Transfer the dough to a clean, dry, well-floured work surface, and gently press the dough into a rectangle about 1 inch thick. Now fold the dough like a letter, folding the right side so that the edge meets the middle of the rectangle, then folding the left side to completely cover the bottom layer of dough. That envelope fold might seem like a small thing, but the results are huge, giving the cookies all the layers they need to rise and form flaky, buttery layers.
Using your hands, gently press the dough into a rectangle about 1 inch thick. Cut the dough into 8 squares. Transfer the cookies to your prepared baking sheet, brush the tops of each with the reserved melted butter, and bake for 15-20 minutes, or until puffed and golden on top.
Marianne Sundquist is a chef and writer who in 2020 co-founded Stokli, an online general store. Find her on Instagram @chefmariannesundquist and email her at [email protected]