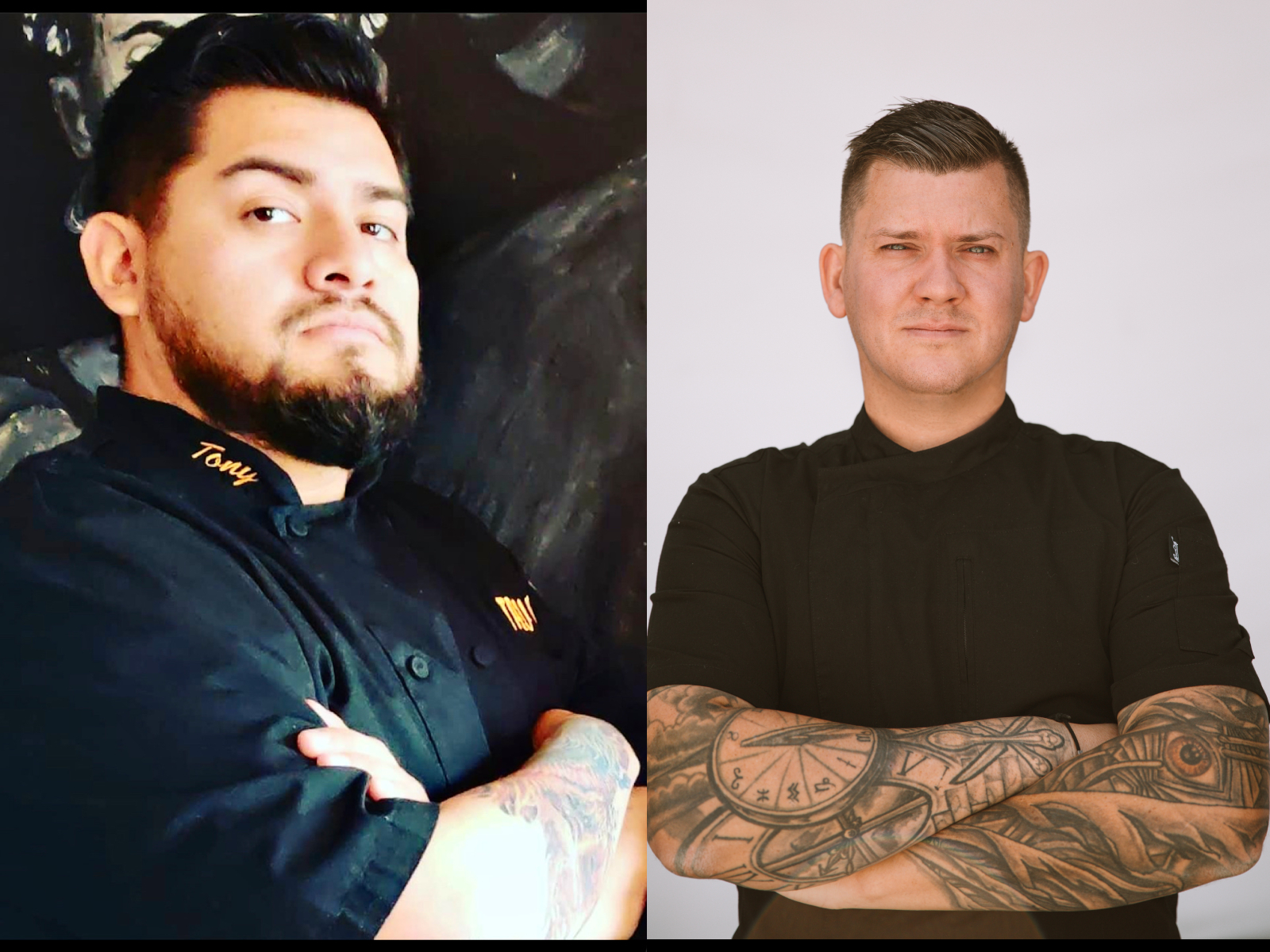 Chef de Tavo opens Orilla restaurant with Michelin-starred chef Graham Campbell
Two accomplished chefs join forces to deliver a compelling new restaurant concept in Milwaukee.
Orilla is the name of the new restaurant, which promises a memorable and experiential dining experience featuring world-class dishes in a fun and relaxed environment. And, if all goes well, customers will be able to enjoy their first meal in the new van in September.
The location of the restaurant is currently under wraps, but diners have good reason to be excited about the concept.
Behind Orilla is local chef and industry veteran of over 20 years Anthony Gallarday of Tavo's Signature Cuisine, 5814 W. Bluemound Rd., A restaurant that paved the way for the rise of New Mexican cuisine in Milwaukee. .
To bring the restaurant to life, Gallarday will work alongside Graham Campbell, a Michelin-starred Scottish chef who gained worldwide recognition competing alongside 23 of the world's best chefs in the first season of "The Final Table" from Netflix. . "
To some, the two chefs may seem like an odd couple. But for the two colleagues, it is a collaboration based on mutual respect and the desire to create something new and exciting for the guests of Cream City.
Gallarday, who hooked up with Campbell on Instagram shortly after "The Final Table" aired in 2018, said the two quickly developed a relationship. It was a friendship on social media that led not only to a collaborative dinner at Tavo's last April, but also to a desire to work together in a more meaningful way.
"The goal is to bring something different to Milwaukee," says Campbell, who has invested his time and energy in consulting for a variety of restaurants, including Makal, a concept in Puerto Vallarta, Mexico, where he currently resides. "I take inspiration from what I have learned over the course of my career to help not only create something new in Milwaukee, but also to shine a light on what Anthony [Gallarday] Is."
Gallarday says the partnership came at an opportune time as he focused on his next steps.
"I looked for locations for another restaurant for two years," says Gallarday. "For years my goal has been to showcase Mexican cuisine … to show people that there is more to cooking. Along the way, I have worked alongside a variety of talented chefs. And now, with Orilla, I'll have a new way to showcase my cooking skills in a whole new way.
Google the Spanish word "orilla" and you will come across a variety of meanings. In its simplest form, it is a word that refers to the land closest to an ocean, sea, lake, river, or ravine. But in English, it is a word that can be translated in several ways: by "bank" or "shore" or "edge" or "side".
And it was both the beauty of the word coming out of the tongue – as well as its multi-faceted meaning – that prompted Gallarday and Campbell to choose it as the nickname for their new project.
"For me, it's about pushing the boundaries," says Gallarday. "The edge of a river. The edge of a mountain. It's about pushing the boundaries, pushing the boundaries.
Campbell says the Orilla concept is built around the idea of ​​creating an accessible dining experience that people will remember. There will be great music, he says, a great atmosphere and well-executed food that defies traditional etiquette.
"The concept will not be Mexican," says Gallarday. "It won't be New American. We don't label it. We want the freedom to go beyond those borders.
The Vision includes a menu that offers diners a variety of options: two or three courses for casual evenings or a seven to 10 course tasting menu for more special occasions.
"Orilla will be nice. It will be chic, "says Campbell. But it won't be pretentious. We want the focus to be on food; that's the purpose of a restaurant… the food, the experience. We want it to be a place where people can reconnect.
"It's really meant to suit everyone, whether it's a first date or a fortieth birthday," says Campbell. "I don't believe in gastronomy. It's exclusive and it leaves too many people out. It will therefore be accessible, flexible. Something different."
Gallarday says the heart and soul of the project is to contribute to Milwaukee's growing food scene.
"I could have left and opened a restaurant elsewhere," he says. "We could have done it in another city. But I grew up here and it's an opportunity to help make our city even better.
For updates on Orilla's progress, you can follow Anthony Gallarday, Graham Campbell and Orilla on Instagram.