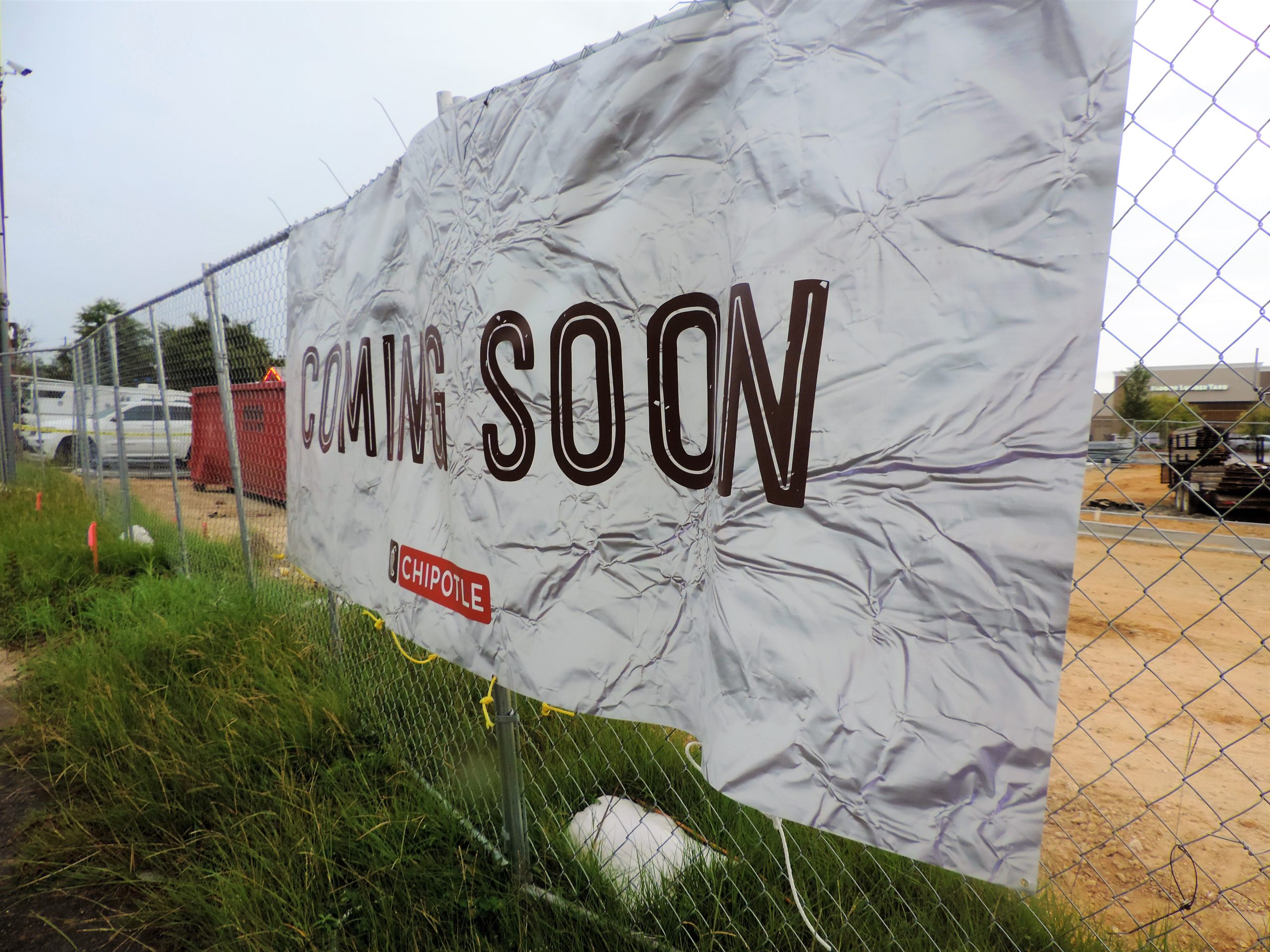 Chipotle finally arrives in Valdosta
For those who love their Mexican cuisine au naturel, it's now.
Construction is underway for Valdosta's first Chipotle Mexican Grill, which is slated to open later this fall, according to the Valdosta Daily Times.
Construction workers were on site on Wednesday afternoon as Valdosta's new restaurant begins to take shape.
The restaurant will be located on one of the busiest streets in Valdosta, St. Augustine Road across from Lowe's and across from Red Lobster.
Despite the general popularity of the fast-casual chain across the country, news of its arrival has not yet spread to all neighborhoods on campus.
"No, I haven't heard of the new Chipotle opening," said Griffin Conroy, a freshman in exercise physiology. "I think it would be a good meal after a workout."
According to the company's website, one of the guiding principles of the business is investing in the natural environment. The website boasts that Chipotle is one of the first national companies to commit to local and organic production goals.
As of June 30, Chipotle had more than 2,850 restaurants in the United States, Canada, United Kingdom, France and Germany.
The California restaurant will join an already crowded array of Mexican restaurants in Valdosta, including Barberito's, Surcheros, El Cazador, Margaronas, Rodeo, El Toreo and El Barrio and others.
Some students see the arrival of a new Chipotle as an economic opportunity, like David Bassford, a freshman engineering student.
"I would find a job there if I had the chance," Bassford said.
Others do not see employment at the new restaurant as a viable option.
"I wouldn't really work in a fast food restaurant unless the pay was right," Conroy said.
Some on campus welcome a new entry in Mexican food choice at Valdosta.
"I really like Moe's," said Madison Basham, a freshman biology student at VSU. "I've never tried the Chipotle, but I really love Mexican food, so I'm ready to try it."
Written by Imani Washington. Photo by Bailey Storey.