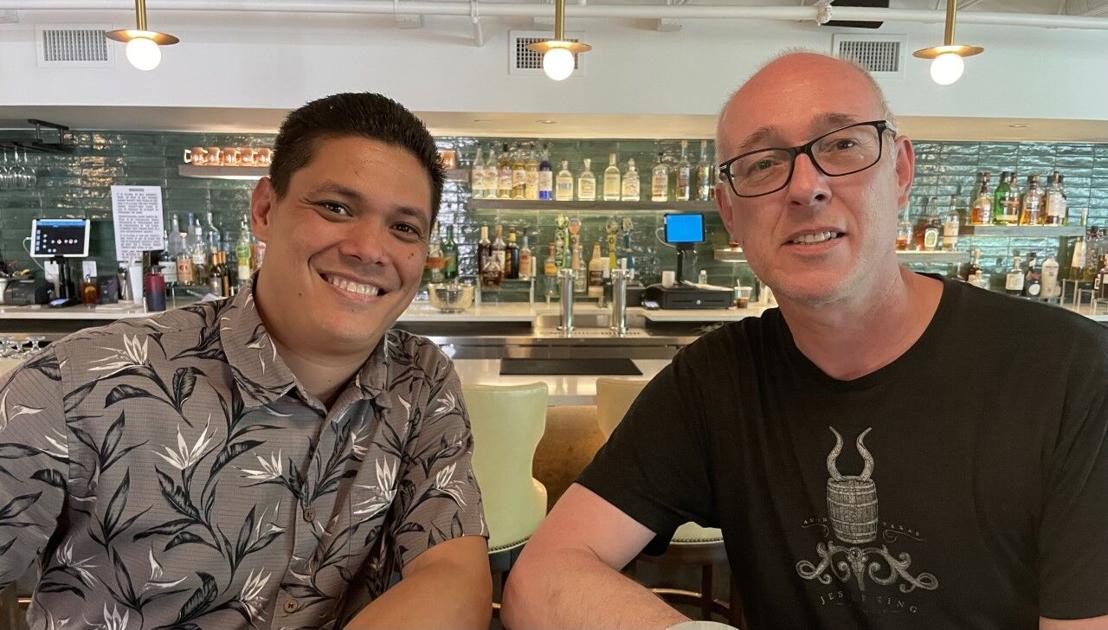 Colorado Springs to acquire an upscale restaurant | Restaurants, Drinks, Restaurants Reviews | A&E
The long-awaited and redesigned Till Restaurant, 616 S. Tejon St., is scheduled to open on July 13.
"It's been about two and a half years since this space has been ready for service," said award-winning executive chef Phil Griffin, originally from England with 25 years of culinary experience with seven Michelin-starred chefs. "We were hoping to be open on July 1, but it was postponed for a few days. "
Devon Spear will be the deputy. He worked at the Marea in New York, a two Michelin star restaurant. During the transition phase, the two chefs ran the kitchen at North Side Social, 9633 Prominent Point, formerly Till Kitchen and Mercantile, which are part of Mitch Yellen's Altitude Hospitality group.
Griffin is excited about the new, upscale gourmet Till South menu, which includes a variety of small plates, raw sea bass dishes, and entrees such as Griffin's famous 48 Hour Braised Ribs and Confit Pork Belly.
Till's new CEO is Brandon Bridges, who is eager to serve diners some of the 640 bottles of fine wine stored in the sleek wall of the wine cooler. The wall creates a separation between the bar and a smaller dining area.
"This small dining room is perfect for small dinners with wine, which we plan to offer," he said.
The hours will be from 5 p.m. to 10 p.m. from Tuesday to Saturday. Details: 471-2799, tillsouth.com.
Colorado Springs gets new Detroit-style pizza place
On the rail
New things are happening at The Depot, 10 S. Sierra Madre St. First, the hiring of Johanna Guthrie-Clemons as General Manager. She has worked in the restaurant industry for 17 years and most recently was the Director of Food and Beverage at the DoubleTree Hotel. Prior to that, she worked at beach resorts in Florida. She has lived in Springs for five years.
"We started Sunday brunch for Father's Day," she said. "We will be adding a Bloody Mary bar soon."
Brunch is ordered off the menu in track 10 – an urban kitchen, 9 a.m. to 2 p.m. on Sundays.
On Mondays, meanwhile, kids eat for free at another Depot restaurant, Brakeman's Burgers.
The offer is aimed at children under 10 years old. It is limited to two children per adult entry order. Young people can choose a free burger or hot dog from the Kid's Zone menu all day Monday. Details: 375-8769, brakemansburgers.com.
Colorado Springs dads invited to vegetate on Father's Day
The taste of Hawaii with a twist
Hangry Ohana's third location – Hawaiian BBQ with a Texas Twist opened at 582 W. Colorado 105 in Monument, in the former space of Mexican restaurant Jarrito Loco. Jarrito Loco recently moved to 315 W. Colorado 105 in Monument. Other locations for Hangry Ohana are at Parker and Fountain.
Food at Hangry Ohana is reasonably priced and plentiful. Opt for the Ohana plate ($ 14.39) for a taste of kalua pork, barbecue chicken and katsu chicken, or the combo plate ($ 16.79), which will get you a mesquite-style smoked brisket. Texan instead of kalua pork. The plates come with a choice of two sides. Make sure to try the bacon fried rice. Other sides include white rice, mac salad, potato salad, tater tots, kimchi, and side salad.
The hours are from 11 a.m. to 8 p.m. every day. Details: 481-5683, hangryohana.com.
Picnic-loving Colorado Springs couple created a picnic project for family and friends
Events in Homa
Homa Café + Bar, 415 S. Nevada Ave., has several upcoming events:
• Rosé at Palooza, 3 pm to 5 pm Sunday hosted by Coaltrain Fine Wine, Craft Beer and Spirits. For $ 25 with reservation or $ 30 for a walk-in, you can taste more than 50 rosés from all over the world to snack on. Call 475-9700 for reservations.
• Sunday Funday: Get $ 10 bottles of champagne for mimosas with all-day food purchase every Sunday.
• Dinner at Avery beer, 6 pm to 9 pm. July 13. For $ 60, you get a five-course dinner accompanied by beer. Call 475-9700 for reservations.
contact the editor: 636-0271.
contact the editor: 636-0271.