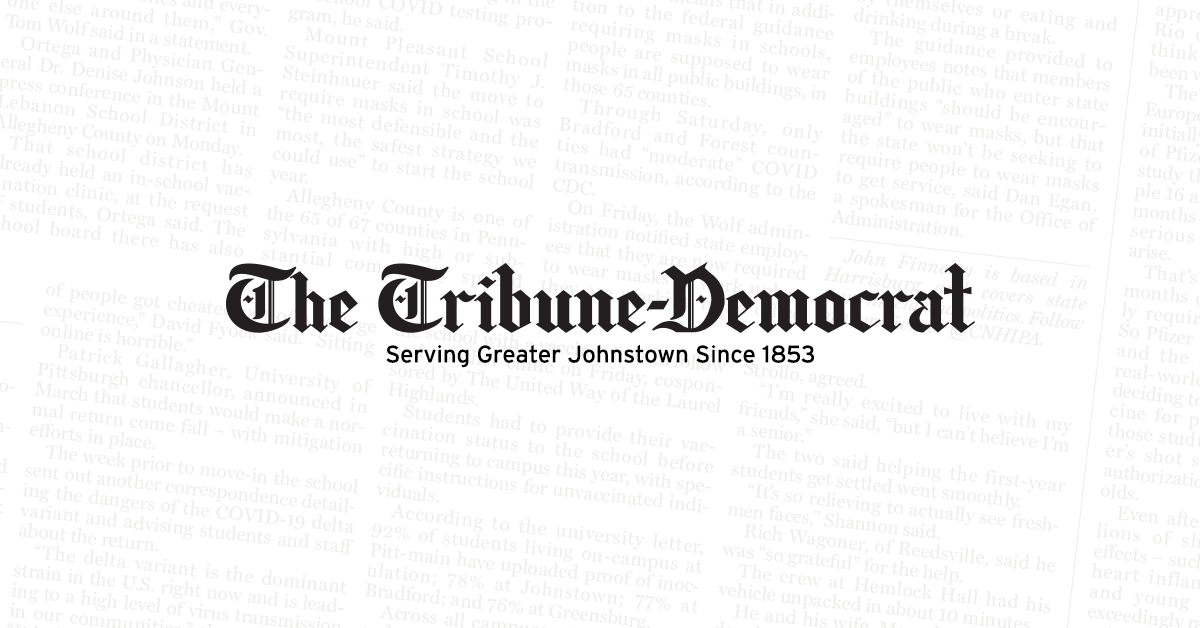 Diner offers Dutch traditions with messages of faith |
JENNERSTOWN – At the Coal Miner's Diner, customers experience a touch of Dutch and displays of faith, hope and love.
Everything that comes out of the kitchen, it's been prepared by Eileen Darr. The stuffed pork chops and gob cake (about the size of a Burger King's Whopper sandwich) are purposefully good. But an open Bible – visible to the general public, was accidental.
Darr claims her husband, Rodney, was sitting at the counter and left the Bible there. Then a client saw the open Bible and replied, "Let it sit there," she said, "don't take it out."
She said, "People who are waiting for take out will leaf through the Bible. "
The eastern Pennsylvania native grew up as a Mennonite on horseback and buggy. At 27, she became non-denominational. Today she is telling people, "My faith comes from Jesus.
The Stoystown resident also appreciates the late Mahatma Gandhi, an Indian lawyer whose nonviolent resistance ended British rule in India. His philosophy of non-violence has inspired civil rights and freedom movements around the world.
On a large mirror, Darr wrote a famous quote from Gandhi: "Be the change you want to see in the world.
"I make the changes that Jesus wants me to make," Darr said. "That I can do my part (show God) in my part of the world."
Before customers enter the seating area, they come across a basket with this message: "Prayer Concerns – May God Bless You. "
Darr thanks the previous owners, John and Betty Rhoades, for placing the basket there. Darr, I never saw a reason to take it off.
She says the Bible study group that meets at 7:30 p.m. every Monday prays for the anonymous people who "hope" for the "cancer or drug addiction" to end. When it comes to the prayer basket itself, Darr finds older customers to be the most grateful and optimistic.
"They don't have anyone to take them to church," she said. "But someone will take them to lunch."
The Coal Miner's serves breakfast, lunch and dinner. But no one is saying Darr is a "love bug" like June Diehl, who has worked there for 38 years.
"Eileen loves the world," Diehl said.
As a people lover, Darr isn't afraid to open his arms wide.
"A woman came here with cancer all over her body," Diehl said. "I shared this information with Eileen. Eileen leaves the kitchen and goes to kiss the woman.
This month, for the first time, Darr put his Dutch heritage on the menu: the shoofly pie.
"The pie was a non-traditional dessert," she said, "but a breakfast food."
Shoofly Pie is similar to coffee cake, but has a gooey molasses base. Darr attributes the name of the pie to the Dutch brides.
"In the summer," she says, "women used their aprons to drive away flies. "
Darr said, "The shoofly pie pairs well with a hot cup of coffee."