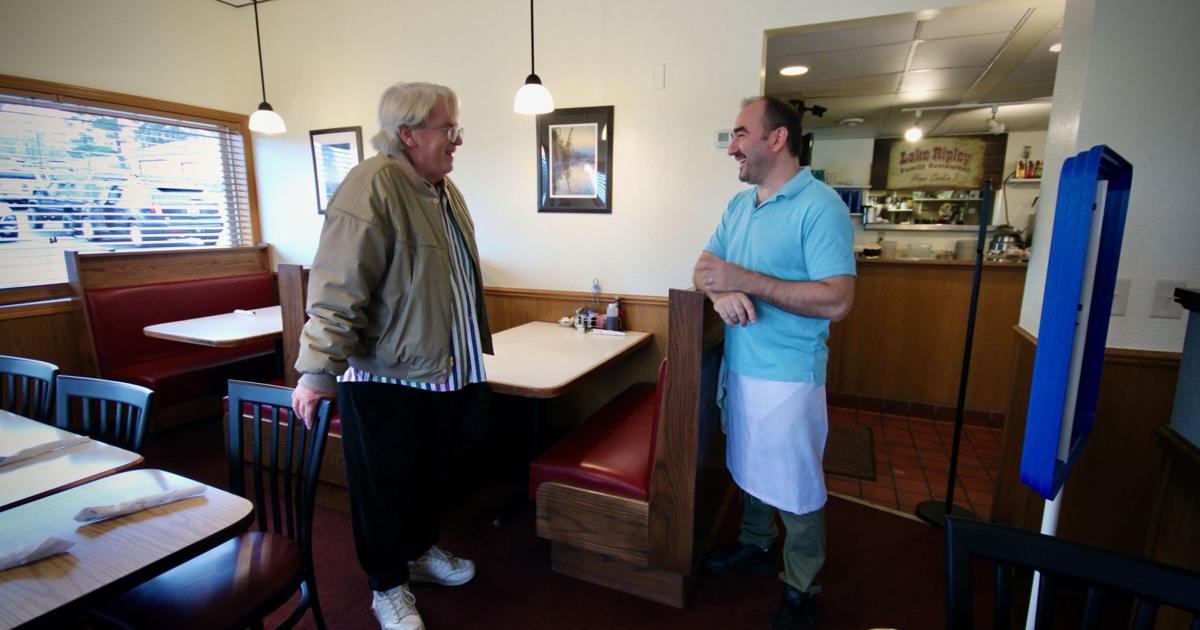 Family dinner in Cambridge gives regulars a break during the holidays | Local News
The family-run Ripley Lake restaurant was warm and lively on Thanksgiving morning, a stark contrast to the cold, gray day outside, as regulars and semi-patrons – many of whom wore orange blaze – chatted and laughed with the service staff and the owner of the restaurant, Arsim Ahmadi.
Ahmadi has owned the Cambridge Restaurant since December 21, 2009 and has spent nearly every day since at the business, building relationships with regulars – many in their old age – and providing them with a place of respite and camaraderie during vacations.
"I've been serving turkey dinner for people here since first year, every Thanksgiving," he said. "We have a lot of old people here in Cambridge, they don't have a place to go, that's why I'm doing it."
Dinner is a staple in the community and a place of emotional support for Ahmadi as well. He and his family went abroad for a vacation over the summer and upon their return he, his wife and his parents fell ill with COVID-19. Her 86-year-old father died of complications from the virus.
The restaurant was closed for almost three months and when they reopened, the community walked through the doors in support of Ahmadi and his family.
"Being closed for three months, people can find other places to eat, but when I reopened everyone came back to eat here and said 'I missed you guys'," he said. he declares. "It's hard now, losing my father is not the same. I am not the same person anymore. … It was tough but we're going to get through it, Cambridge was very, very supportive.