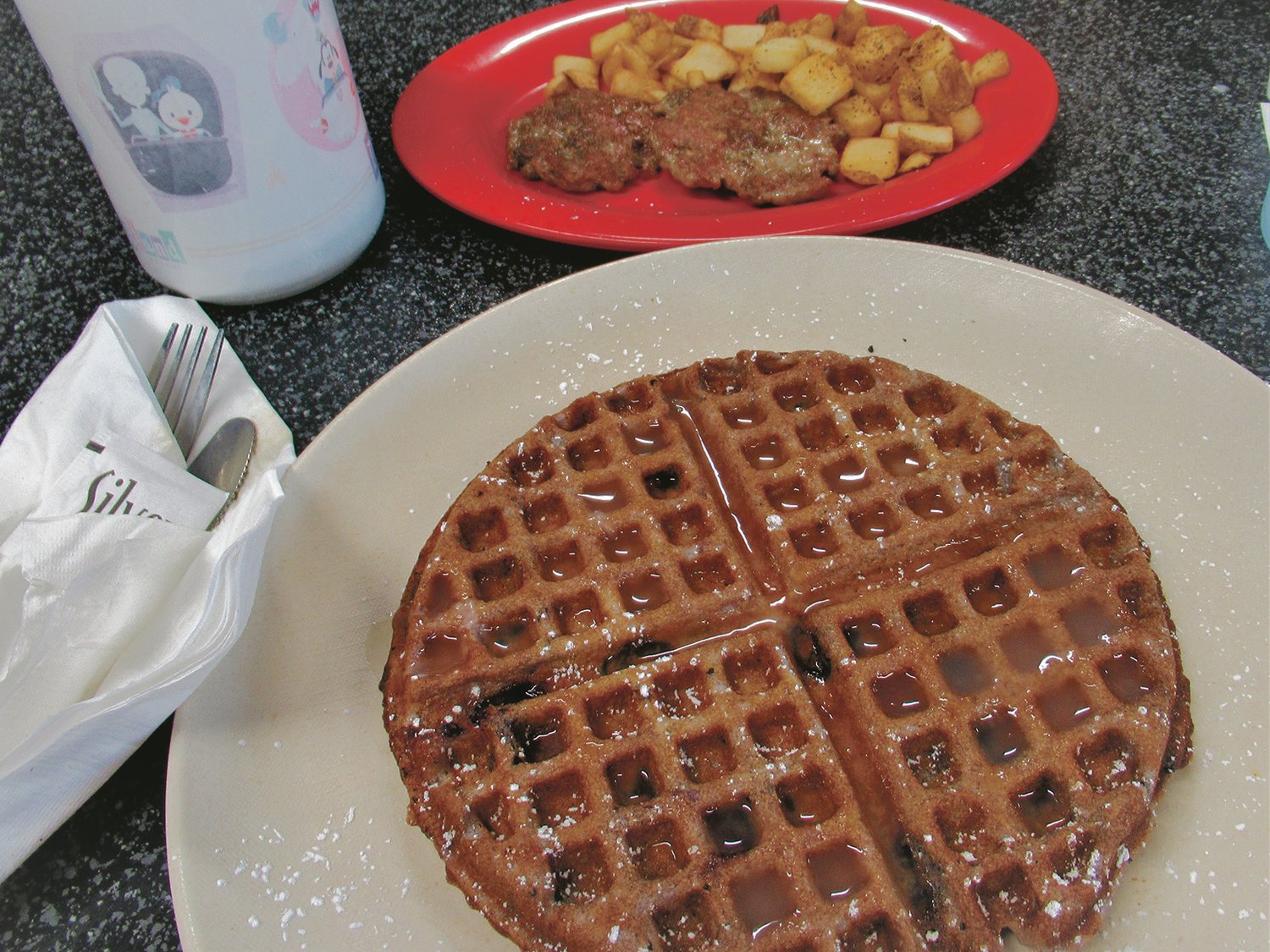 Good Truckin' Diner: Next Level Waffle
Chelsea Lake Roberts
Good Truckin' Diner is known for its creative twists on classic American cuisine, as well as its tacos.
They offer a range of great options like jackfruit, spiced maple syrup, arugula, and vegan chorizo. Breakfasts range from meat omelets to migas with puny names like "Jacked-Up" and "Steak it Easy." While an adventurous eater's paradise, the restaurant also offers choices for more conventional palettes. If the hot chicken and pickles don't make your eyes widen, you can order eggs, toast and meat with respect. One thing is for sure, no one will judge you here.
I finally tried the vegan blueberry GF waffle with lemon glaze and powdered sugar. I use GF here to mean gluten free instead of 100% gluten free. I don't have celiac disease, but avoiding gluten for the past four years has improved my health and led to endless prosperity.
There are side effects: With my food restriction, I have gone largely blind to breakfast orders. And that waffle is buried at the very bottom of the menu. Even then, I think waffles are light in protein and heavy in carbs. They are usually quite expensive and topped with whipped cream and canned syrupy fruit. When I ate it as a kid, I was hungry again in two hours, not to mention the sugar. But, once piqued, my curiosity for GF waffles had to be sated. It was not what I expected.
Vegan Blueberry Waffle GF contains large, juicy berries baked in a buckwheat-colored batter. It comes from the still-steaming waffle iron and is lightly coated in a whitish lemon glaze with a little powdered sugar for added flavor. You first notice that they are deliciously doughy, chewy and dense. The consistency is not crunchy, rather crispy. Then the lemon flavor hits. It's nice and subtle, not too sweet or tart.
Potato and meat sides add salt to a sweet, salty, and hearty meal. This refreshing, regular American breakfast is a treat for gluten avoiders and vegans who are bored of always having to opt for that "healthy" thing on the menu.
Most people go to Good Truckin' on the weekends. But if you can swing it, it opens at 7am everyday. This is the perfect time to sit down with the week's regulars and see who enters.
With a large cup of fresh coffee, my meal was $16.54 plus tip.