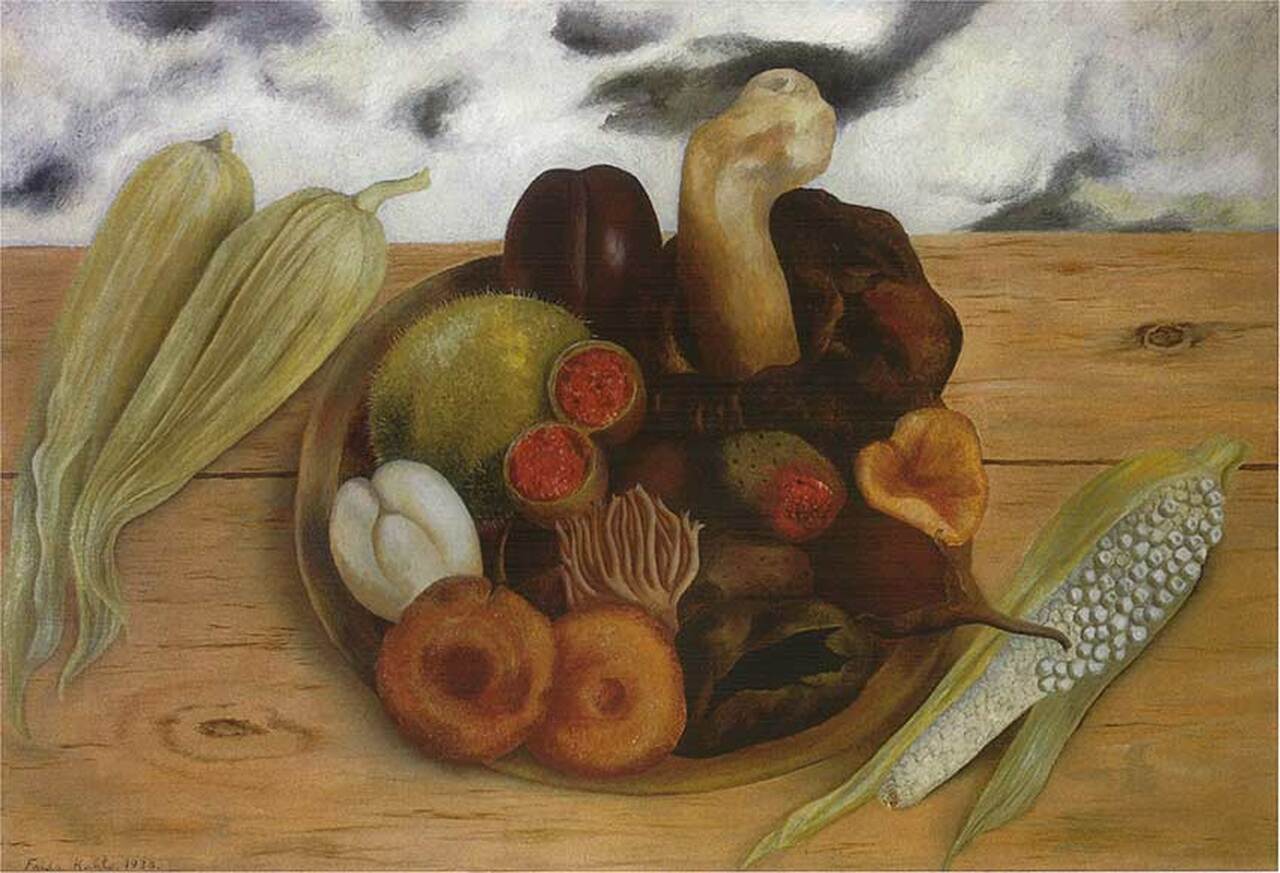 Holiday recipes from four Latino chefs
Food brings people together. Not only around the table but also in the kitchen. The visually striking flavors, smells and dishes can transport mind and heart to times gone by, shared with friends and family. The Holidays mark a season when families come together and generations pass on idiosyncratic culinary traditions. It is by surrounding oneself with those close to them that new traditions are born and old ones are passed on even if the task is as simple as crushing garlic with the help of a molcajete or by separating the tamal hojas. The music is dazzling, the chism heats up, everyone is together, and then, almost as if by magic, mouth-watering dishes appear. In the spirit of carrying on our ancestral traditions this holiday season, we asked four Latino chefs to share original recipes for this happy time. From Providence, RI, to Oakland, CA, these chefs and their recipes celebrate tradition while embracing the future.
Ana Regalado, @SaltyCocina
Maricopa, AZ
For Ana Regalado, or as her Instagram and TikTok followers know her @saltycocina, food has always played a central role in her life. Originally from Zacatecas, Mexico, she first learned how to bake tortillas from her mother for their family of eight. "I made dozens of tortillas," she recalls. Then, in the 1980s, his parents were working in the fields in the United States, growing oranges, grapefruits, lemons, or any other seasonal crop. Now, Regalado is showing off her cooking skills and sharing traditional Mexican recipes on TikTok to a dedicated audience, which she found during the first wave of the pandemic. It all happened thanks to his children, who introduced him to TikTok. Below she shares her recipe for Asado de Boda, a festive dish like Mole but with the Zacatecas touch.
Asado de Boda
A typical dish from Zacatecas, Mexico
Ingredients:
3 lbs of pork (boneless pork ribs, pork butt, pork shoulder)
8-10 Chili Guajillo
2 Anchos from Chile
5-6 cloves of garlic
1/4 onion
Juice of ½ orange
3-4 peppercorns
3-4 whole allspice
3-4 whole cloves
5-7 oz Piloncillo
1 cinnamon stick
1 Mexican chocolate bar
Salt
6-8 Galletas Maria or half a lightly grilled bolillo (optional)
3-4 tablespoons of lard
4 cups of water
Instructions:
Cubes 3 lbs boneless pork shoulder or ribs. Salt and let stand for 15 minutes.
To make the sauce: remove the stems and seeds from the peppers. In a medium skillet, heat a small amount of oil and lightly grill the peppers, onion, garlic, all seasonings and the cinnamon stick for about 2 minutes with frequent movements making sure the peppers do not burn; otherwise you will end up with a bitter sauce. Once they are fragrant, add two cups of water, bring to a boil, remove from heat and cover for 15-20 minutes.
In a separate saucepan, melt 3-4 tablespoons of lard / Manteca and add the pork, half a cup of water and two minced garlic cloves. Cook 30 to 40 minutes over medium heat, checking every ten minutes to move the meat. After 30-40 minutes, add the piloncillo and orange juice, continue cooking over low heat until the piloncillo dissolves and the meat is lightly caramelized.
Mix the sauce from step 2 with the 4 cups of water, Mexican chocolate and a handful of galletas maria or a lightly toasted half-bolillo to thicken the sauce. Mix until smooth, add it directly to the pot or filter it. Add chicken broth or water to adjust the thickness and simmer over low heat for 15 minutes.
Serve with a side of red rice.
Alejandra Tapia, @ nanajoe19
Visalia, California
Alejandra Tapia of California can trace her interest in cooking back to her grandmother – "the original queen of aguas frescas. "She learned how to make huevo con chili from the Queen when she was only 9 years old. These days, Tapia pays homage to her Abuelita by sharing her traditions and culture on TikTok. It all started with an urge to torta de barbacoa – his first viral video. Now, Tapia wants to inspire the younger generations, like her children, to carry on Latin American traditions into the future. Tapia shared her recipe for Red Pork Tamales, a dish full of flavor and nostalgia. "We used to joke that even though there weren't any presents under the Christmas tree, there were always tamales to unwrap. "
Red Chili Pork Tamales
Makes 6-8 dozen tamales
Ingredients:
Corn husk leaves (soak them in hot water until they soften and become pliable)
Massa:
1 bag of Maseca for tamales

3 lbs of pork lard

3 tablespoons of baking powder

2 tablespoons of salt

2 tablespoons of chicken ingots

1 cup reserved red chili sauce
Pork filling:
10 lbs of pork shoulder

6 or more cups of broth used to cook meat for filling

1 onion

1 head of garlic

4 bay leaves

Salt

Chicken ingots to your liking
Red sauce:
12 chili guajillos

5 arbol chili

1 tablespoon of oregano

1 tablespoon of cumin

1 tablespoon of thyme

1 tablespoon of ground peppercorns

1/4 onion

5 cloves of garlic

Salt

Chicken ingots to your liking
Instructions:
Pork filling: In a large pot with water, add your pork, onion, garlic, bay leaves, salt, chicken ingots and cook until meat is tender with a fork. Quick tip make sure to add bone to the broth and reserve the broth you will need for the masa.

Grate the pork.

Red Chili Sauce: Boil your chili peppers in a saucepan to hydrate them.

Once hydrated, you will add them in your blender with 1/4 piece of onion, 4 cloves of garlic, all your spices, salt and chicken ingots to your liking.

Mix and drain the sauce.

The last step in the sauce is to fry it. In a pan with 2 tablespoons of oil, first brown a small piece of onion for flavor then pour your sauce into the hot oil.

Once it's simmering, add your pulled pork (vegetables optional).

Masa: In a large container, mix the Maseca and the lard.

Once mixed you will add the salt, chicken ingots, baking powder and mix again for about 5 minutes. Kneading or mixing the masa is an important step, so put in some muscle or use a stand mixer.

Then add your broth and sauce and keep stirring until you feel your arms are about to let go. Once the masa doesn't stick to your hands, it's ready.

The last step is to let the masa sit for 30 minutes.

Now you are ready to call everyone to the table to help spread and stuff the tamales! Spread the masa on the leaves using a spatula and add the filling to your liking.

Wrap them well. Once all the stuffed tamales, you will place them in a steamer for 1h20. So they are ready to profit!
Omi Hopper, @CookingConOmi
Providence, Rhode Island
Cooking delicious food runs through Omi Hopper's veins. "The women in my family, Las Garcia, are all amazing cooks," she says. From Las Garcia, she learned how to make rice and beans, a staple in any Puerto Rican household. But when she was a child, she was only allowed to crush garlic with the help of the mortero. Fortunately, today she is the patron of her own kitchen, and she has a few thousand followers to prove it. On Instagram and TikTok, as @cookingconomi, she shares nostalgic, simple and family-friendly dishes with a modern twist. Its objective is to keep alive its Taino, African and Spanish cultural influences, while spreading love and joy. "I always say, 'In you cocina, you mandas. '"She shared her recipe for the traditional coquito de dulce de leche, best shared with family and friends.
Coquito de Dulce de Leche
Ingredients:
For the Te de especias:
2 cups of water

7-8 cloves

5-6 tablespoons ground allspice

5-6 cinnamon sticks

5-6 star anise

1 tablespoon of vanilla extract

1 inch of peeled fresh ginger
For the milk:
1 can of coconut milk

1 can of coconut cream

1 can of evaporated milk

1 can of condensed milk (made in dulce de Leche) Boil a can of condensed milk for 2-3 hours completely submerged in water. Let cool about 1 hour before opening.

1 tablespoon ground cinnamon
Instructions:
Boil the water and spices for 5-7 minutes. Set aside and let cool.

In a blender, add your milk, filter and add your

Te de especias

, rum of your choice (

The cantidad that you diga tu corazón

) or 2 to 4 oz and 1 tbsp ground cinnamon

Serve with ice

ya gozar se ha dicho

!!!
Tony Ortiz, @chileconmiel
Brooklyn, New York State
A native of Oakland, now based in Brooklyn, Tony Ortiz, aka @chileconmiel, received a formal training in culinary arts in New York City. Their approach to cooking also incorporated traditional Mexican skills they had learned from watching Grandma grow up. As a child, Ortiz first learned to do arbol salsa, a seemingly simple but rather complex dish and a must-have for Mexican communities. Ortiz feels the United States has a "limited view" of Mexican cuisine, which is why they have made it their personal mission to share their recipes with the world. "We resist the loss of our identities. And at the same time, creating new traditions and stories through this process. For example, they shared a squash recipe called Calabaza in tacha with piloncillo caramel, a sweet, modern and traditional dish.
Calabaza in tacha
Kabocha squash confit with star anise caramel and piloncillo
Ingredients:
One medium-sized kabocha squash

4 tablespoons of lime powder (this will help the squash to keep its shape)

3 piloncillo / panela bricks, broken into pieces

5 pieces of star anise

4 long pieces of Mexican cinnamon, broken into 1-inch pieces

1 tablespoon of salt

4 cups of water
Instructions:
Core the squash and cut it into quarters, leaving the skin on.

Fill a bowl with water large enough to hold the squash and dissolve the callus powder in it. Immerse the squash in the powdered lime water and soak for about an hour.

Take the squash out of the water and rinse off the lime powder residue.

Place the squash in a squash jar with the star anise, canela, piloncillo and salt.

Pour in the water – it should be halfway up the squash.

Bring the water to a boil, then simmer gently.

Cover the pot with a lid and simmer for about 30-40 minutes. Rearrange the squash so that it is evenly covered with liquid every 10 minutes or so.

The piloncillo must melt in the water creating a liquid which will thicken and create a syrup. Once the squash is cooked, it should still retain its shape.

There will be a puddle of syrup left that can be poured over the squash when ready to serve.

Serve with a side of unsweetened whipped cream or vanilla ice cream.