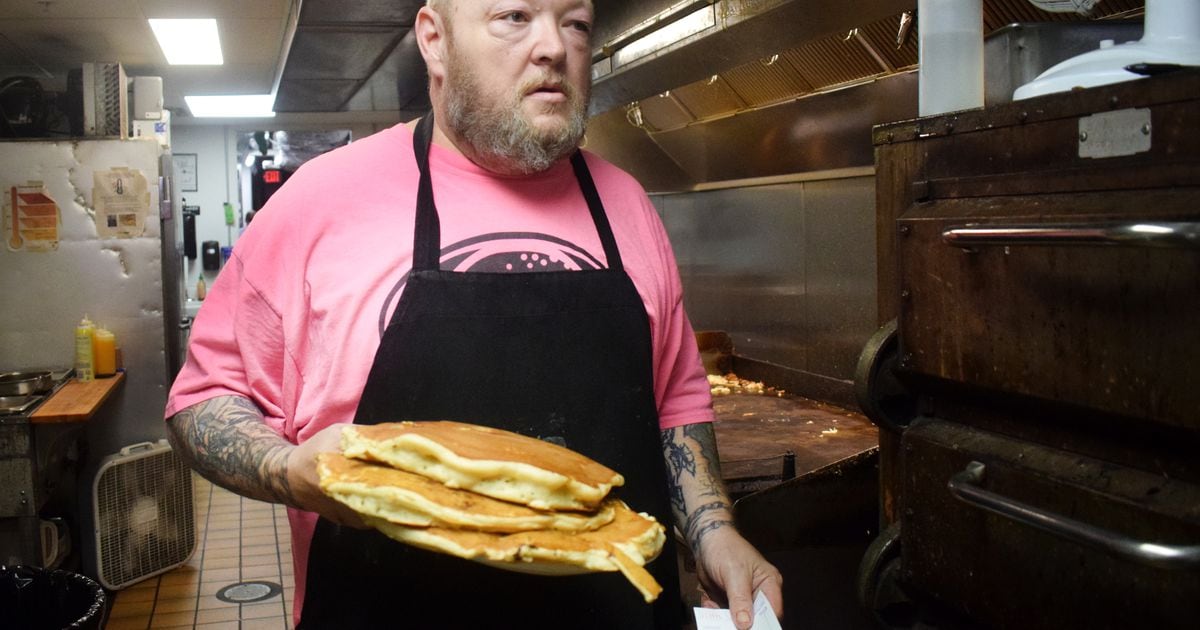 Midtown Cafe closes after more than 50 years – Newton Daily News
Gary Sharpnack is reversing final orders for his signature pancakes for Midtown Cafe, which will close on November 29 after more than 50 years.
As a final hurray, Sharpnack will be offering patrons a complimentary buffet-style feast on the restaurant's last day of operation. The owner of the downtown Newton restaurant for the past nine years said it would give regulars the chance to enjoy the Midtown Cafe's home cooking one last time – and say goodbye too.
Halloween artwork painted on the windows of 120 First St. N. Restaurant depicts a dark image: a gravestone with the phase "RIP Midtown Cafe" inscribed on top with 2021 as the date of death just below. Sharpnack attributes the work to his daughter. And it also makes people talk. Everyone asks.
"This is when the conversation gets overwhelming," Sharpnack said. "A lot of people are going to be upset. It's sad, man.
Newton's downtown restaurant has been a staple for several years. Sharpnack admitted the restaurant isn't perfect, but he's trying. Still, customers regularly flock on Saturdays and Sundays for breakfasts and brunches. Sharpnack said the simple food was what made customers happy.
"And we also treated you like family," he said. "We don't care if you're rich or poor or whatever. As long as you eat. If you want to eat, come in. I'll feed you if you're really hungry. I will not starve anyone. "
Midtown Cafe and its team of 20 have faced their fair share of challenges in recent years. In 2018, the restaurant thought it would have to close or move to accommodate the renovation of the Maytag Hotel. Instead of packing and leaving, the restaurant has instead been incorporated into the renovations.
The restaurant was subsequently forced to close for four months. Midtown Cafe has been given a makeover and received a new look and decor. Then, less than a year later, the pandemic threatened to end the Midtown Cafe's operations. Sharpnack said he needed a loan of $ 43,000 to keep the doors open.
When Sharpnack took over the restaurant as owner and manager, he also took on heavy debt. Midtown Cafe had $ 98,000 in debt. Sharpnack said he, his wife Deanna and longtime employee Marjoie Horstman dedicated their paychecks to the Internal Revenue Service. The debt is finally paid.
"I just got a paycheck," he said. "I've had five, six, seven paychecks since I've owned the place. I worked for free for nine years. To free. For this community. It was either going to jail and shutting down the place, or continuing to work and staying out of jail. My community supported me.
Sharpnack is grateful to the community for supporting him and Midtown over all these years.
"Thanks for your support and be sure to show up on November 29," Sharpnack said. "I'm going to have a buffet setup. Everything will be free. Come in and say goodbye.
Contact Christopher Braunschweig at 641-792-3121 ext. 6560 or [email protected]