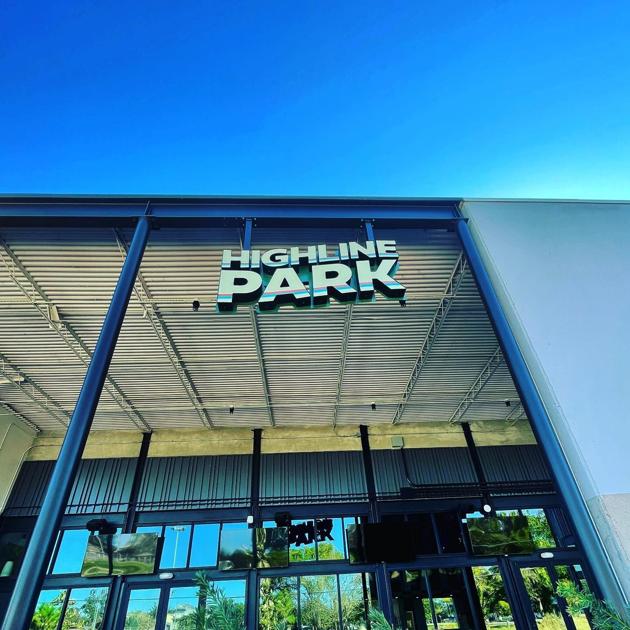 Nibbles & Sips: Highline Park opens at MKT | Food drink
A new bar and grill opened last month at MKT.
Highline Park, 600 N. Shepherd Drive Ste. 499, is the latest concept of the group behind Casa Nomad, Wicklow Heights and the future Picnic Supply Co.
The bar offers 20 draft beers and a variety of craft cocktails. Its limited menu of soft-opening dishes includes a loaded queso, spinach and artichoke dip, classic wings and chicharrones or dried pork rinds.
Highline Park is open 4:00 p.m. to midnight Sunday through Friday and 4:00 p.m. to 2:00 a.m. Saturday.
For more information, send an email to [email protected]
Dak & Bop resets after the chef leaves
A popular Korean fried chicken supplier in the Lazybrook and Timbergrove area is changing its menu after its chef leaves, according to a CultureMap report.
Dak & Bop, 1805 W 18th St., lost chef Jordan Economy last week. The economy has left to pursue other opportunities, owner Jason Cho told CultureMap. Deputy Chef Matt Womack was also planning to leave in late October, according to CultureMap.
The staff change means the menu will now incorporate favorites from the Museum Quarter restaurant, such as bao rolls and bulgogi macaroni and cheese, according to the report.
Some contributions from the economy will remain in place at the restaurant, including Brussels sprouts and garlic bread.
Chivos opens in the old space of Calle Onze
A new Mexican restaurant replacing Calle Onze recently opened in the Heights.
Chivos, 222 W. 11th St., opened on October 28. The restaurant serves high Mexican cuisine and cocktails.
Chivos is open from 5 p.m. to 10 p.m. on Wednesday, Thursday and Sunday and from 5 p.m. to 11 p.m. on Friday and Saturday.
For more information, call 832-767-1417.
Bellissimo debuts at Independence Heights
A neighborhood Italian restaurant reopened last month in a new location.
Bellissimo, 909 E. 33rd St., opened on October 15 in Independence Heights.
The restaurant was previously located at 1848 Airline Dr. Ste. A.
Bellissimo is open from 11 a.m. to 9 p.m. Tuesday to Sunday.
For more information, call 832-618-1168.
Fluffy Mushroom Shutters on North Shepherd
An Atlanta-based pizza chain closed its Heights store last month.
Mellow Mushroom, 1919 N. Shepherd Drive, will be replaced by Crust Pizza Co., according to the latter company's website.
The Mellow Mushroom's Heights location opened in 2016.
Crust Pizza Co. is a chain serving Chicago-style thin crust taverna pizzas and has multiple locations in the Houston area.
Artisana Bread accepts Thanksgiving pre-orders
A Northside bakery is now accepting pre-orders before Thanksgiving, according to owners Rosemary and Wael Abbouchi.
Pain Artisana, 956 Pinemont Drive Ste. 800, bakes breads, baguettes, rolls, pies and other organic desserts.
Pre-orders will close at 8 p.m. on November 21 and must be picked up at the bakery by November 24.
Artisana is open from 7:30 a.m. to noon from Wednesday to Saturday.
Visit painartisan.com to order online or call 832-940-2129 for more information.