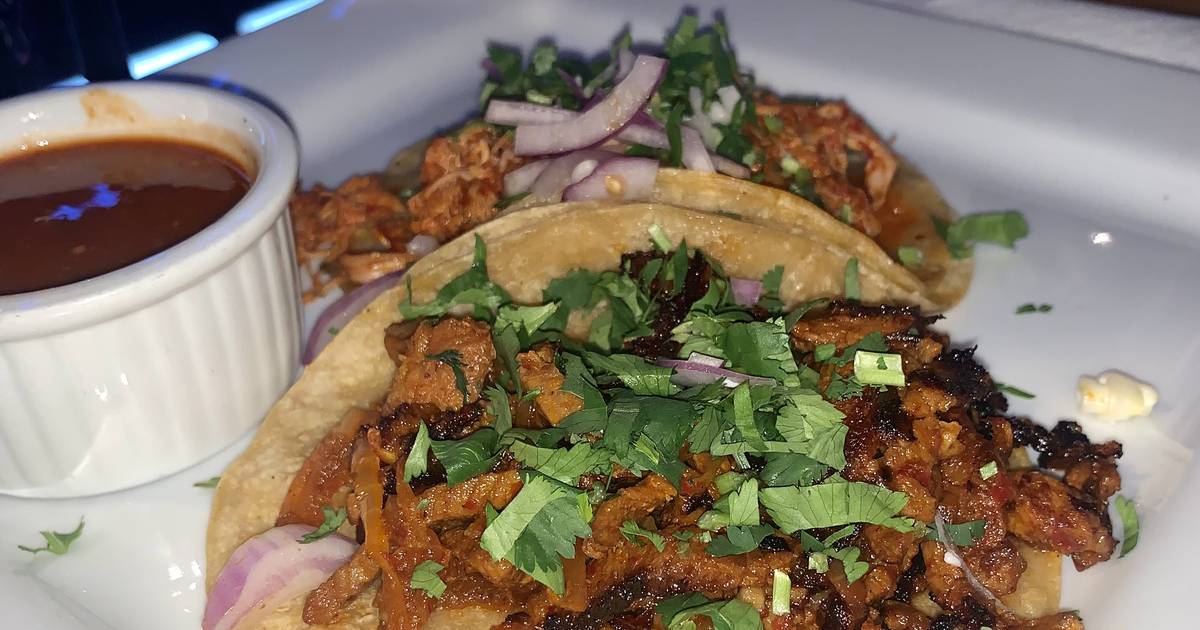 Sabor Nayarit Bar & Grill offers authentic flavors and an inviting atmosphere – Shaw Local
Sabor Nayarit Bar & Grill has been open for just over a year in Plano and I decided to bring some friends to try it out. My friends and I share everything, so don't worry about how much food or drink we ordered.
From the street it's hard to tell what the big white tent on the corner of South Ben and West South streets is, but open the door and you'll find that Sabor Nayarit has converted the front of their structure into a full heated enclosure of tables.
Even though it was only 2 degrees outside, the patio was cozy and welcoming with ivy hanging from the rafters and the glow of neon lights in the windows.
Enter through the real front door to the host's booth on your left and a well-maintained bar on your right. It's a cozy space and the vibe is a mix of Midwestern bar atmosphere with Mexican artwork and decor. Just look around to be thirsty.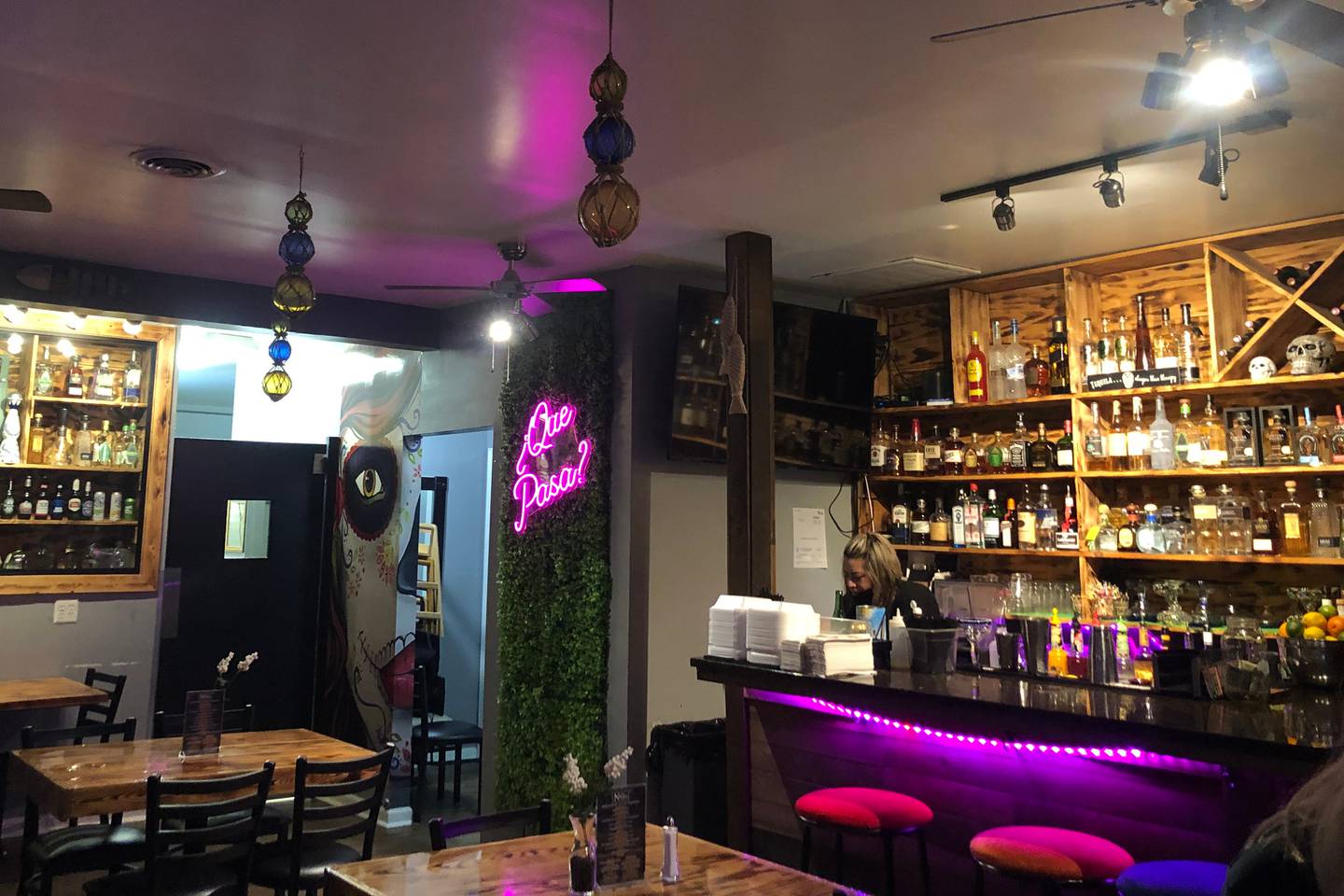 We started with a round of drinks and a plate of ceviche. For those unfamiliar with the South American appetizer, it is traditionally prepared with shrimp or fish, chopped and mixed with citrus fruits and other ingredients and served as a dip. The meat of the dish is cooked only by the acid of citrus fruits.
We ordered a shrimp and fish ceviche combo, and for our first round of drinks, a cucumber margarita, smoked pineapple margarita, and the house bonus, Nayarit-rita.
Most Sabor Nayarit appetizers come in two sizes: large and jumbo. We ordered the large combo and had plenty for three people. Get the jumbo and you better bring the whole family.
Both ceviches were light and sour, topped with avocado and served with fries, tortillas and an array of salsas. The prawns were fresh and refreshing with cucumber, onion and tomato. The fish had more southern flavors, mixed with carrot, onion, tomato and cilantro. If you've never had ceviche before and are ready to step out of your comfort zone, I highly recommend it. If you're nervous, go for the shrimp.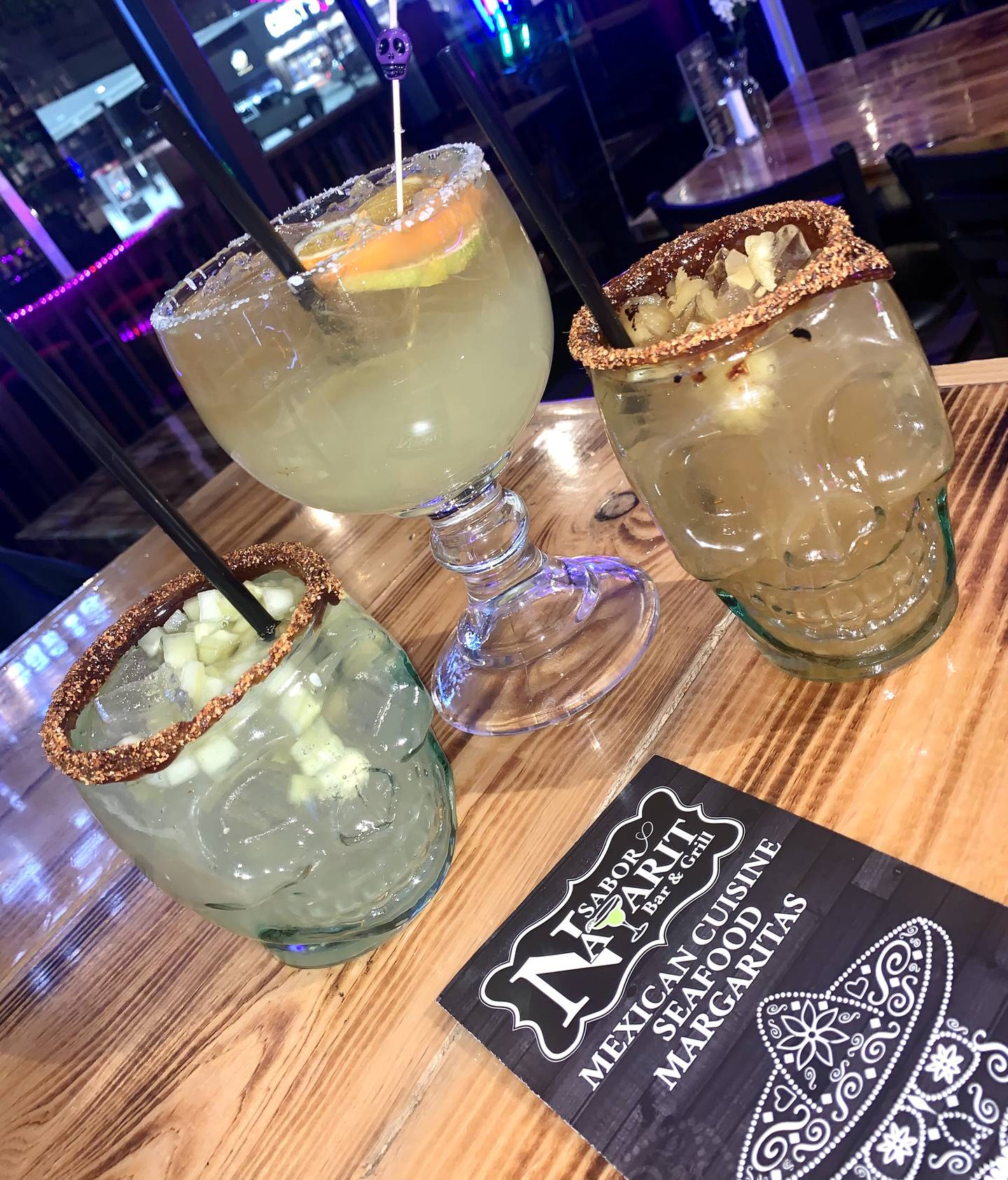 The cucumber margarita was refreshing and not too sweet, the smoked pineapple margarita was sweet and a bit spicy, and the Nayarit-rita, which comes in a very tall glass, made with Patron and a Gran Marnier float, was sweet and alcoholic.
Sabor Nayarit offers an extensive menu, with over 100 options. You could eat there every day for a long time and not have the same thing twice.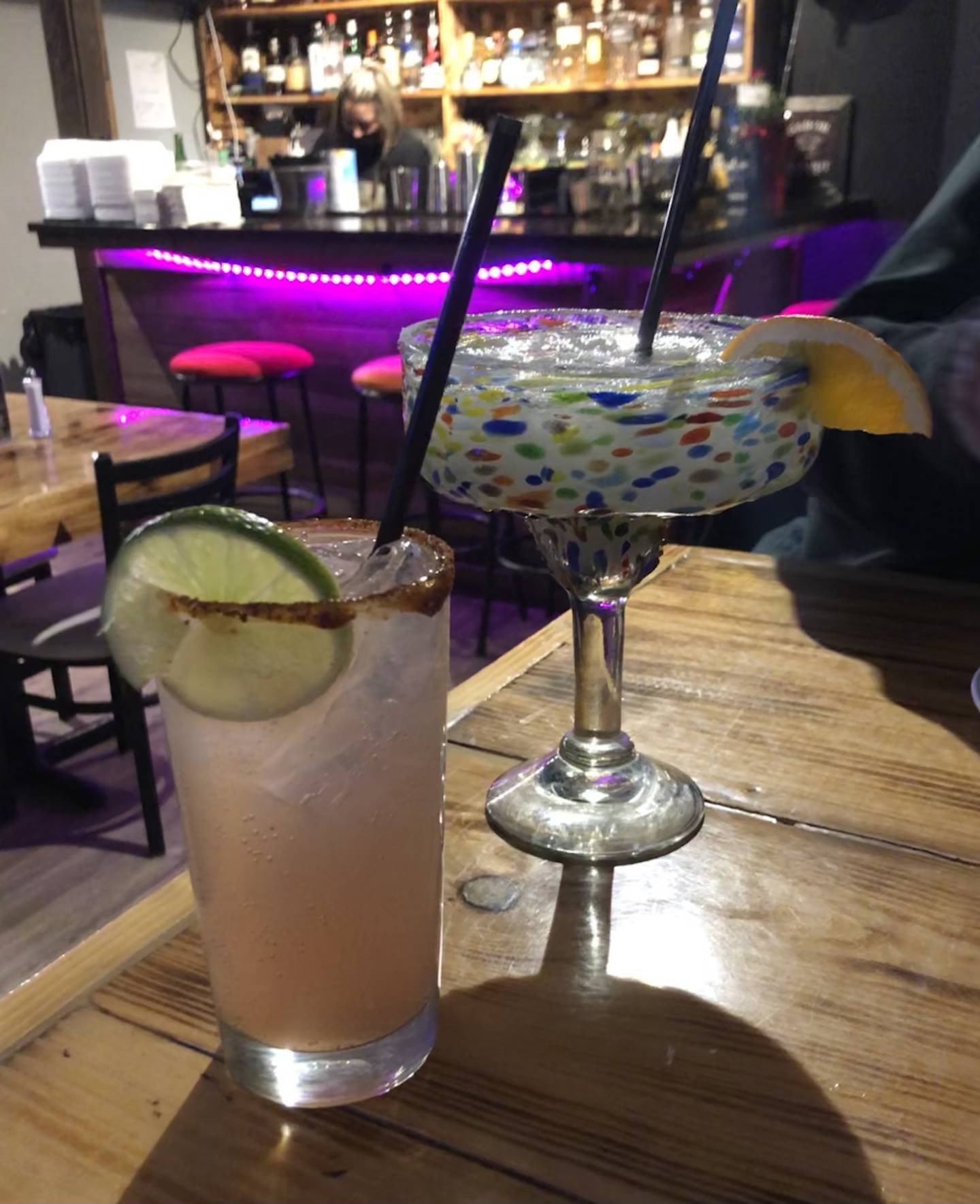 For our second round of drinks, we ordered a Paloma, a coconut margarita and a pepino mezcalita. Even though our food was marginal, which it definitely wasn't, I would come back just for the mezcalita de pepino. Pineapple, cucumber, mint, agave and lime with smoky mezcal and a touch of spice on the rim, this drink is perfectly crafted.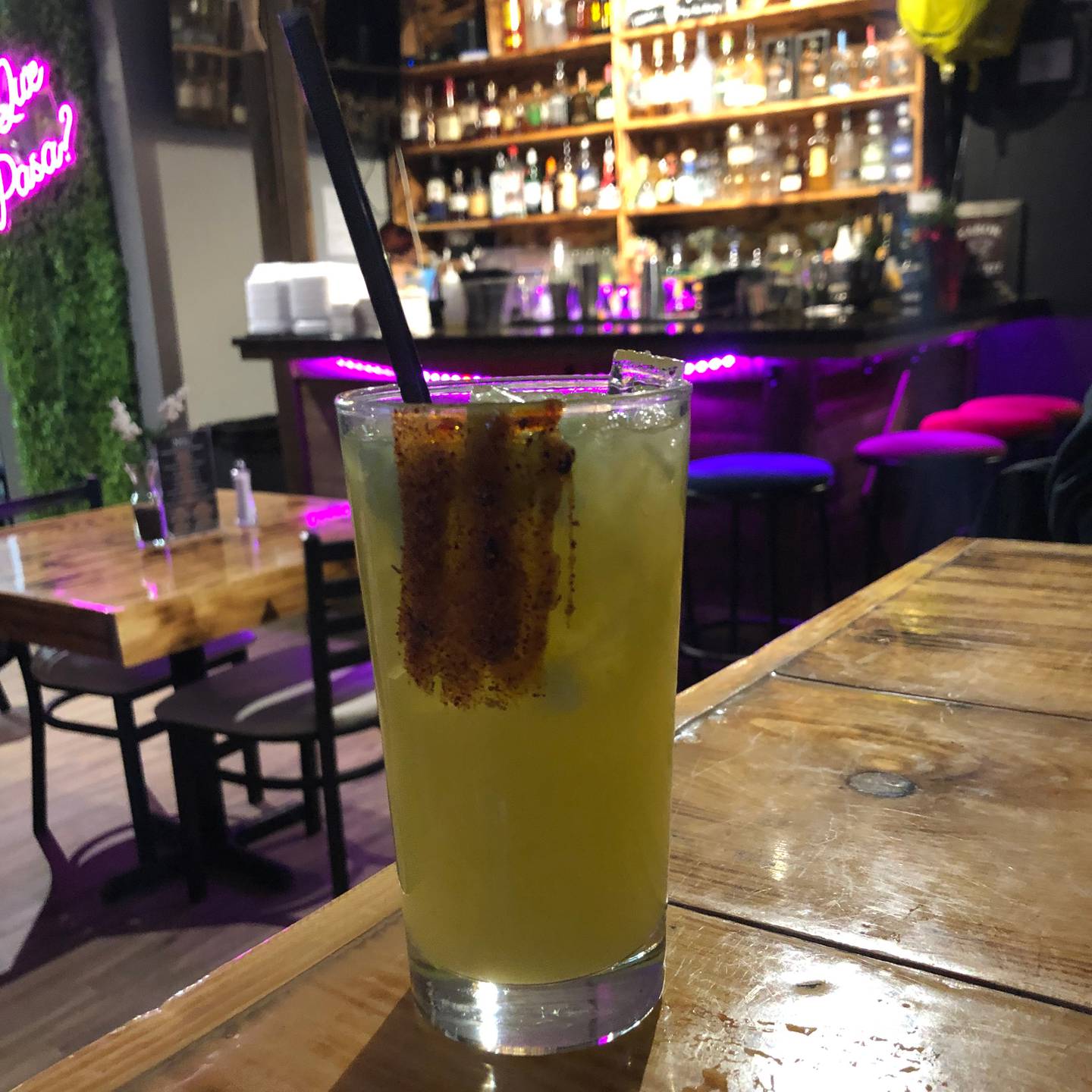 For dinner we shared a carne tampiquena, chiles rellenos and tacos. The tampiquena was recommended by our server and she did not disappoint. It's a marinated steak, grilled any way you like, and a cheese enchilada smothered in mole sauce, served with cacti, roasted peppers, onions and tortillas. If you're hungry, this is the plate for you. Chiles rellenos is a classic Mexican dish made with cheese-stuffed poblano peppers, fried and topped with ranchero sauce, sour cream and cheese. Both plates were authentic and tasty and come in large portions.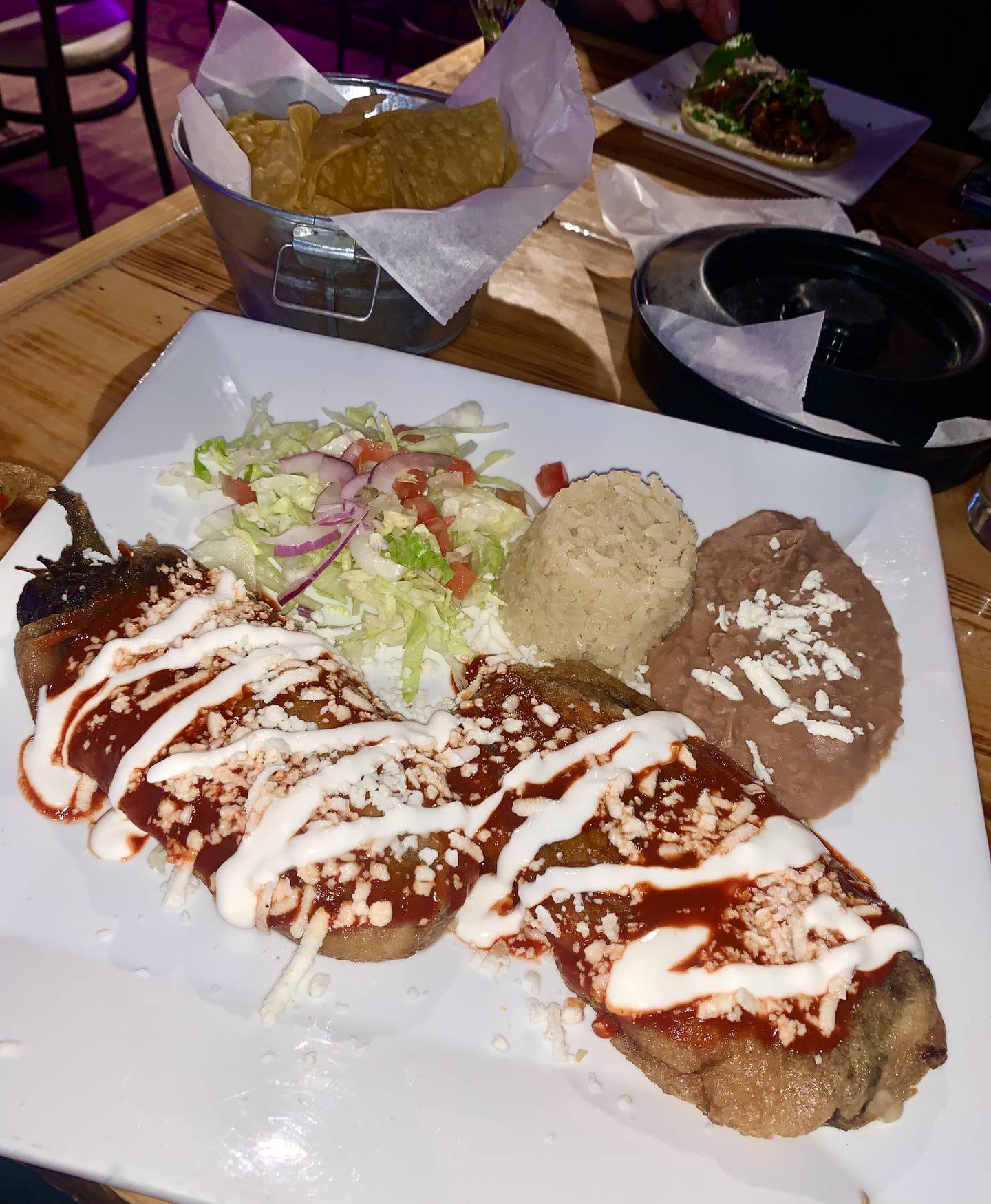 The tacos alone are a reason to come to Sabor Nayarit. Grab a few for a quick lunch break or grab four and make a meal out of them. You will not be disappointed. The pastor's tacos (marinated pork) were amazing – slow cooked for a developed flavor, a nice char over the pork for a subtle smoke and a quick dip in the house salsa for some heat. … perfection. I could have eaten five. We also tried the shredded chicken and carne asada tacos. Both were tasty and filling. Do yourself a favor and order your Mexican-style tacos (with onion and cilantro). You can make tacos with sour cream and shredded lettuce at home.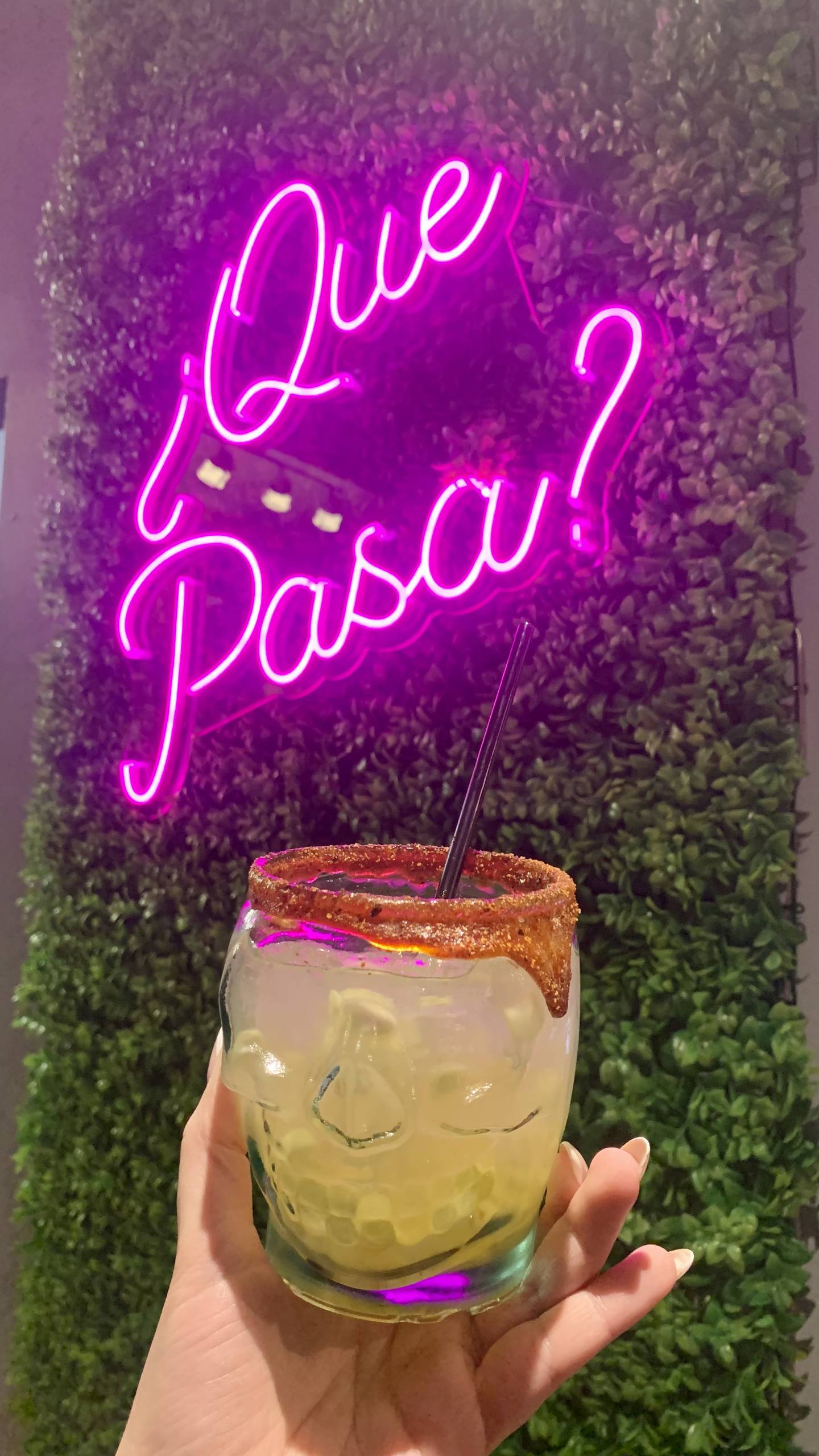 Sabor Nayarit offers an authentic vacation south of the border from the frozen rural tundra of Plano, IL. Great flavors and healthy portions at a reasonable price, give them a try the next time you're in the area and work up an appetite.
• The Mystery Diner is an employee of Shaw Media. The identity of the diner is not revealed to the restaurant staff before or during the meal. The Mystery Diner visits a restaurant and then reports on the experience. If the Mystery Diner cannot recommend the establishment, we will not post a story.
IF YOU ARE GOING TO
WHAT: Sabor Nayarit Bar & Grill.
OR: 206 S. Ben St. Plano, IL 60545.
CALL: 630-273-8001.
INFORMATION: www.facebook.com/sabornayarit.