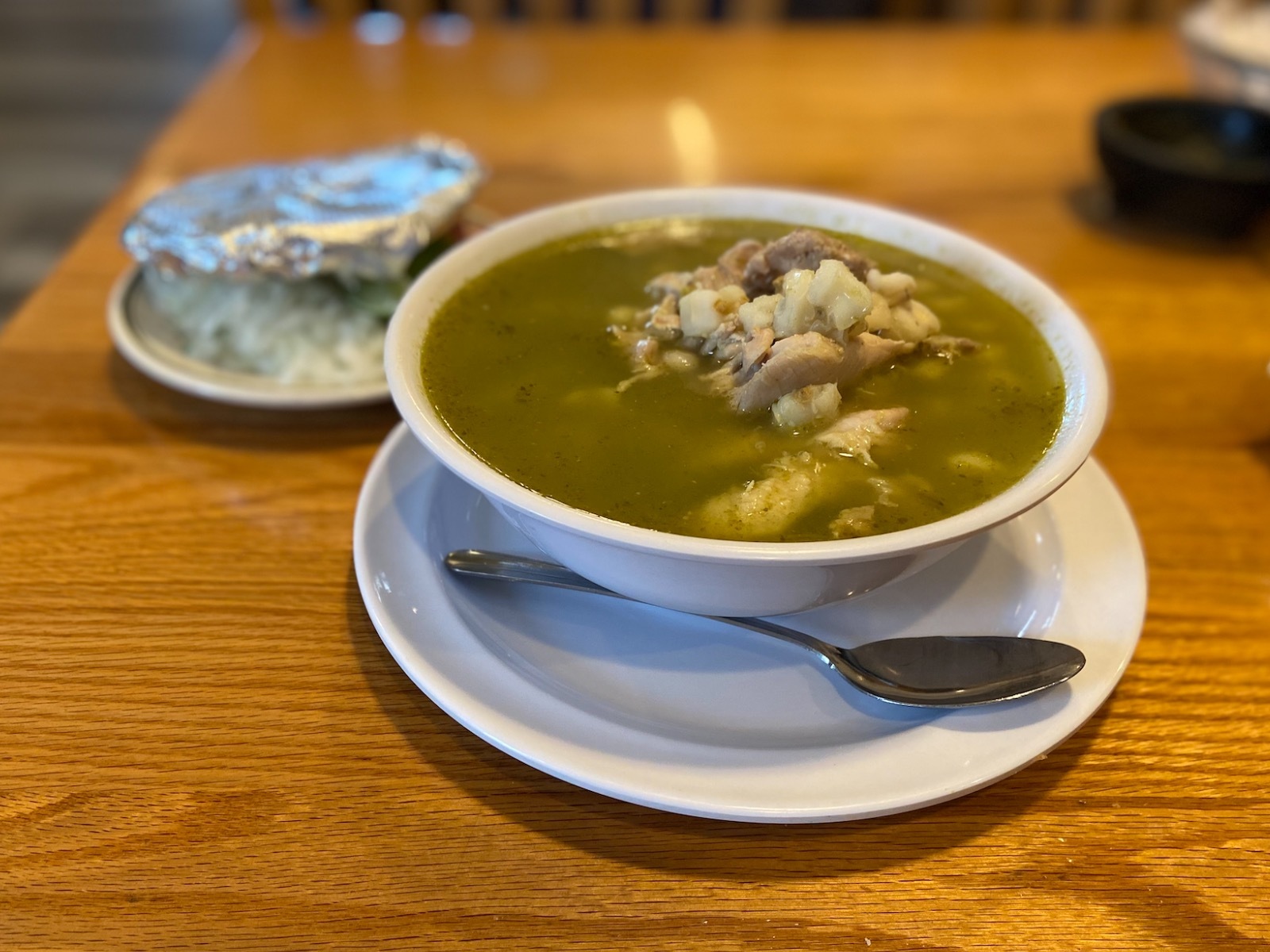 Soup Saturday: Guadalajara
With the full effect dropping and temperatures dropping, it's time for the best food in the world: soup. So, every Saturday, broth enthusiast Matt Mueller will present a different sip-worthy spoonful around Brew City. Cheers!
Located at 901 S. 10th St., Guadalajara will warm you up wonderfully before taking a dip for your first spoonful of soup.
Seemingly unpretentious from the outside, the beloved Mexican restaurant is teeming with life inside – filled with families, neighborhood regulars, construction workers on hiatus, businessmen wrapping up business and even occasional musicians playing guitar on the side, providing a live atmosphere for everyone's lunch or dinner. It feels less like a restaurant and more like a lively but welcoming home kitchen – except the family happens to be seemingly the whole town.
Much like the restaurant itself, the menu explodes with an almost equal amount of life, flavor and heat – especially when it comes to Guadalajara soups.
The restaurant has several classic soup options worthy of a slurp on the menu, including caldo de res (a beef soup), caldo de pollo (a chicken soup) and menudo, a traditional Mexican soup served here in a restaurant. Rich, red and peppery broth with chunky, honeycomb-shaped slices of beef tripe, plus a little onion, cilantro and warm, soft tortillas on the side. All are terrific options and all can be found under the appetizers and soups page of the menu, although a bowl is easily eaten as a hearty meal, not just a starter.
My favorite of the tasty Guadalajara quartet, however, is the pozole, which comes in red and green varieties.
I ordered the latest version of the pork stew on my last visit, arriving in a beautifully radiant green hue that was as good and welcoming as it looked. The steaming broth was sumptuous, densely flavorful and filling while still being freshly crisp, peppery and even a bit tangy, while the little hominy cores that swayed in the bowl serve as ideal beer companions, playing a bit like dumplings. in the comforting soup albeit with a unique puffy bite, sweet but with an addicting exterior snap.
Then there's the pork – which Guadalajara doesn't fool you on. Large chunks hide under the broth like deliciously deceptive icebergs, nooks and crannies peeking above the surface only to reveal themselves as gargantuan chunks below. They would be intimidating and bulky to eat in a soup if the pieces of pork weren't so remarkably soft and tender, falling apart easily with a swipe of a spoon while still remaining chewy, fatty and satisfying. Add some of the finely sliced ​​radishes and cabbage served as a garnish on the side (with diced onion, lime wedges, and a crispy tostada) for a few extra crunchy and flavorful touches, and you've got a hell of a way to warm up. However, if you eat in Guadalajara, you'll likely feel warm and toasty long before your bowl hits the table.
Either way, when the winter cold from the north hits, don't forget this specialty from the south of the border.