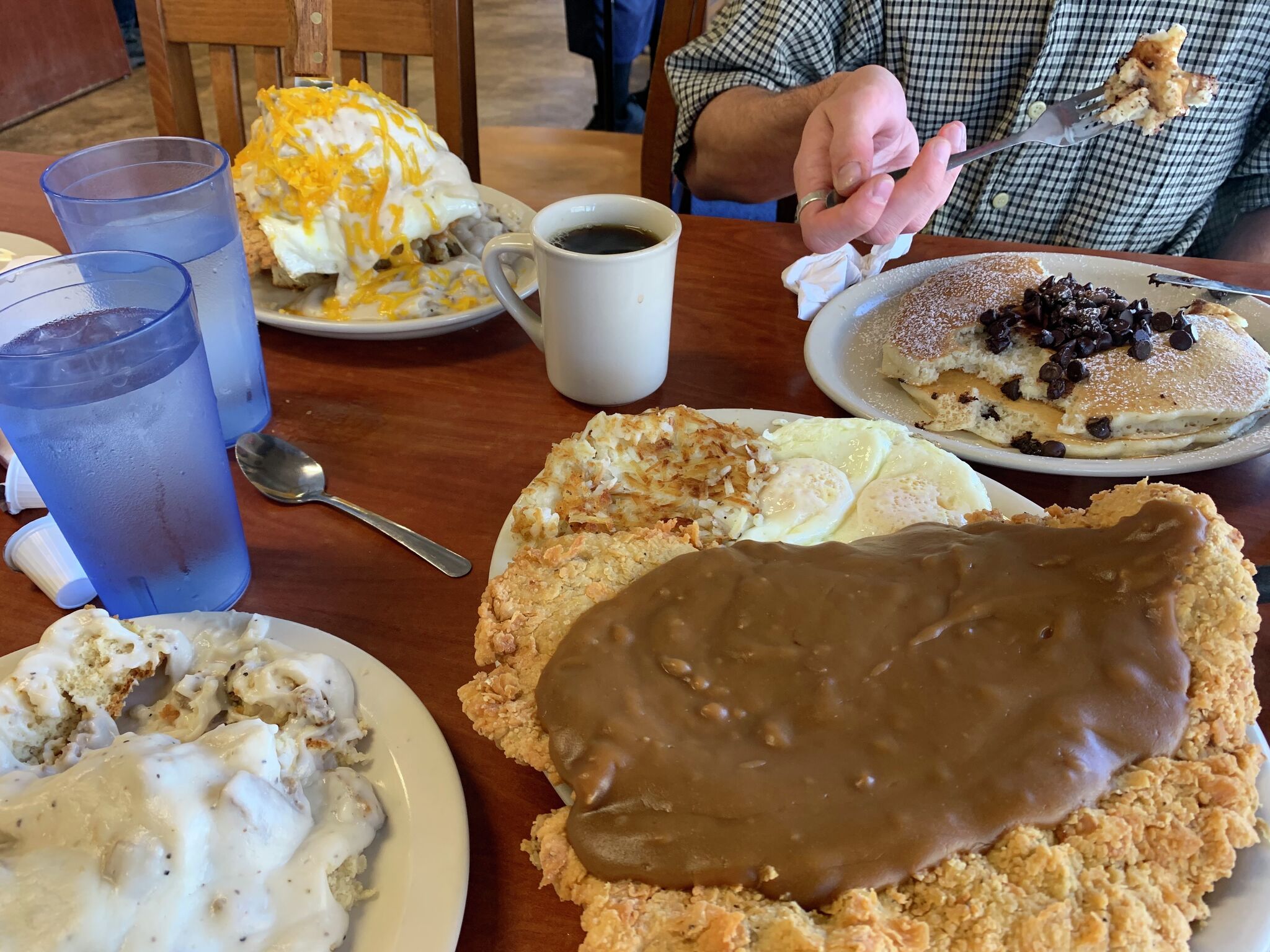 Southside restaurant Bobbie's Cafe celebrates 50 years of Texas-size plates
I don't know if I've ever been to a place like this. A place where the food is so big that I had to start planning a strategy on how to fit it into a clamshell styrofoam takeout box as soon as it hit the table. Halfway through the meal, drinking my drip coffee became more about keeping my metabolism going instead of the usual caffeine reasons. Every time a new plate landed in front of us, my friend and I – half scared and half amazed – gasped on each other's eyes.
Ok, maybe my brush with a LuLu jumbo cinnamon roller was similar. But on a Thursday morning in June, the particularly tiny Bobbie's Cafe was filled with new diners and many grazers already intimately familiar with this particular frying experience.