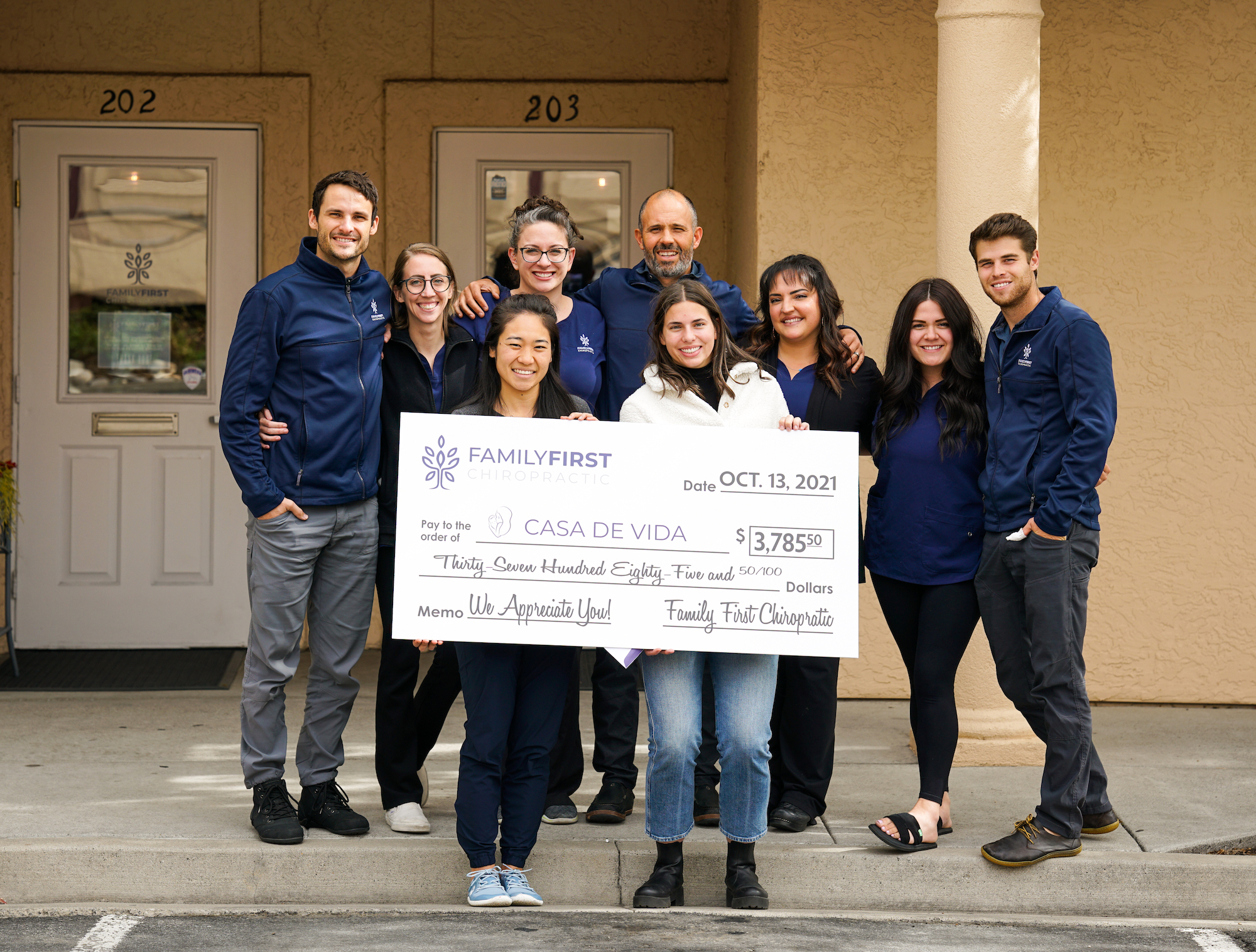 Sparks chiropractic clinic donates $ 3,785 to Casa de Vida
Family First Chiropractic staff presented the donation at Casa de Vida on October 13. Courtesy photo
On National Chiropractic Founders Day, September 18, doctors and staff from Sparks-based Family First Chiropractic hosted their annual Patient Appreciation Event and Fundraiser, this year to benefit Casa de Vida, a non-profit organization based in Reno.

A few weeks later, in honor of National Chiropractic Health Month in October, Family First presented Casa de Vida – part of the local Eddy House association – with a donation of $ 3,785.50, the result of the event's food truck ticket sales, silent auction and contributions from individuals and businesses, according to an Oct. 14 press release.

"At Family First Chiropractic, we are committed to serving our northern Nevada community and believe it is important – now more than ever – to support the organizations and causes that help us all live our best and most lives. healthy, "Dr. Rick Swecker, owner of the practice, said in a statement. "This month in particular, it was important for us to continue to raise awareness of the value of preventive health care for families and children of all ages. "
According to the press release, the following local businesses supported the fundraising effort: Ahhh! Massage, Big T's Burger Bar, Formation D1, Eye Candy, Extremely Emollient, Flowing Tide Pub, Great Basin Community Food Co-Op, Healing One, Jacked Up, Jeannette's Jewelry, Maria's Mexican Restaurant, Marjorie Coles, ME Designs, Meaningful Relief, Mind Magic Astrology, ModestMix Teas, Monica O Styling, OSO Design Lab, Parlor House Salon, Prema Farms, Radiant Body and Mind, Sasquatch Tavern and Grill, Strong On Health, Sweet Skin Studio, The Parlor, Waymaker Botanicals, Whispering Vine and Zumba .