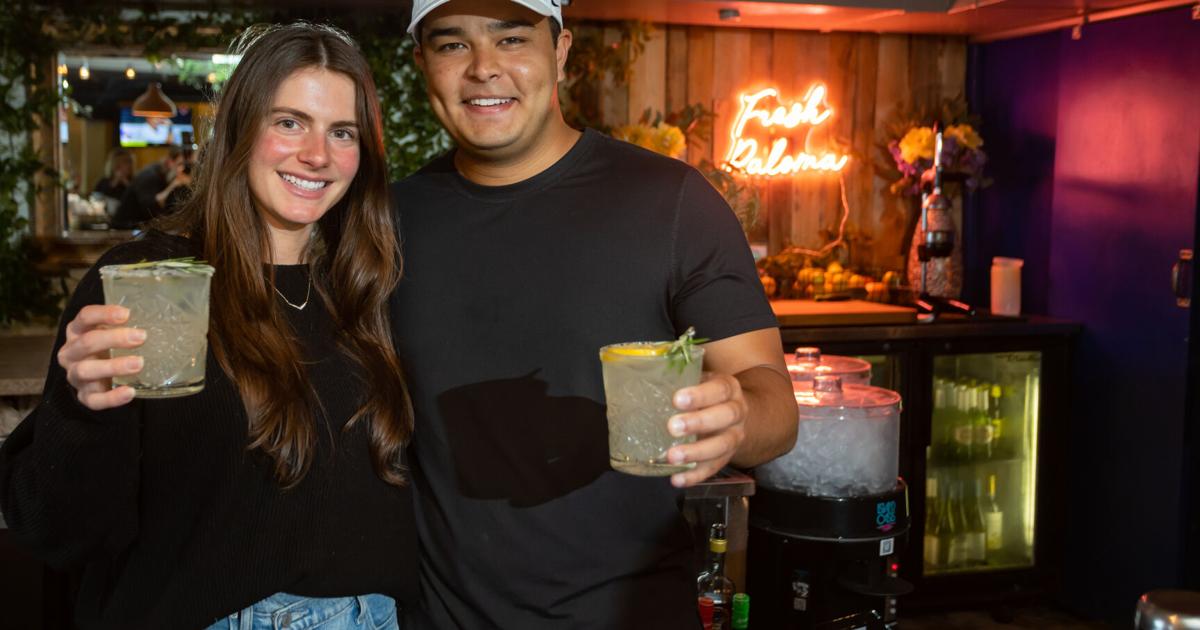 Taco Caballito of Cape May shines under young new owners | To eat
"We use only the highest quality fresh juices and ingredients in all of our cocktails," Hammer proudly says. "I don't want sugary mixes and I don't want people to have headaches after drinking our drinks. We squeeze all the juices and you can taste the difference.
Choosing to work with only the finest ingredients has paid off, as the cocktails here — especially the tequila and mezcal-based varieties — are outstanding.
Purists will enjoy the Caballito, a blend of Espolon Blanco, freshly squeezed lime juice and cane sugar syrup with a rim of salt ($12); while the more adventurous cocktail drinker may prefer the Smokey Pinata ($12) with its mix of Los Vecinos del Campo, Corazon blanco, Cointreau, muddled pineapple and jalapeño, freshly squeezed lime juice and agave with a sugar rim; or the El Jefe ($17), a monster drink made with Casamigos Blanco, Cointreau, freshly squeezed pineapple and lime juice, and cane sugar syrup with a chipotle sugar rim and a Grand Marnier float.
Tequila flights are available, along with an assortment of non-tequila cocktails like mojitos, orange crushes and more, as well as a nice selection of cervezas.
The futureHammer and Carabello have accomplished a lot for a pair of 20s, but their ambition is endless, and the potential at 429 Beach Ave. looks promising to say the least. In fact, the top two floors of the building are being renovated with plans to open a 10-room boutique hotel next year.