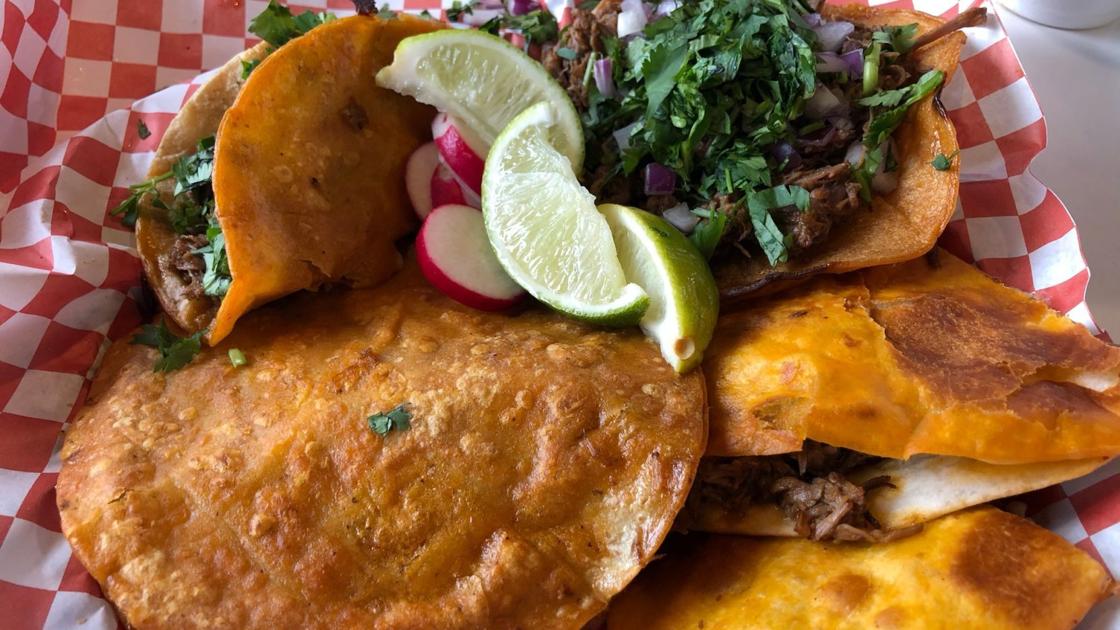 Taste Test: Birria in the spotlight at Chela's |
If you are looking for a good breakfast, a hearty sandwich or a Greek specialty, go to the Pappas Restaurant and Bar in Crown Point.
The restaurant, located off the main street, is a restaurant with a pleasant, contemporary setting and a menu filled with assorted recipes.
Whether you are visiting Pappas for breakfast, lunch or dinner, you will be sure to find something to please your palate.
We visited Pappas for dinner on a recent Monday and chose to sit at the bar. The background music played contemporary sounds as we read the menu.
Portions are plentiful at Pappas, so although the starters section of the menu was tempting, we opted for a main course as it came with side dishes.
Our dinner choice was Village Chicken ($ 11.99), which was cooked Greek style with garlic, oregano, and lemon. The skin was crisp. When ordering this entree, guests should be prepared to wait 20 minutes.
We started with a garden salad with a creamy garlic dressing and also ordered a lemon rice soup, which was thick and flavorful.
Other dishes on Pappas' menu include Athenian pork chops, barbecue ribs, sirloin stir-fry, prime rib, various burgers including The Bleu, The Greek, Smokey Mountain, Chipotle Sunrise and more.
Croissant Sandwiches, Triple Deckers, Wraps and more are available. For entrees, customers can order items such as cheese curds, avocado fries, loaded gyro wedges, fried pickles, and saganaki.
If you have a taste for seafood, Pappas offers Garlic Grouper, Lake Perch, Ocean Perch, Salmon Bowl, Lemon Pepper Tilapia, and other selections.
In the Classic Comforts section of the menu, diners can order a Meatloaf Stack, Beef Manhattan, Braised Lamb, Spanakopita, Mousaka and more.
Chances are, you won't leave Pappas hungry.
12 things to do in the area this week