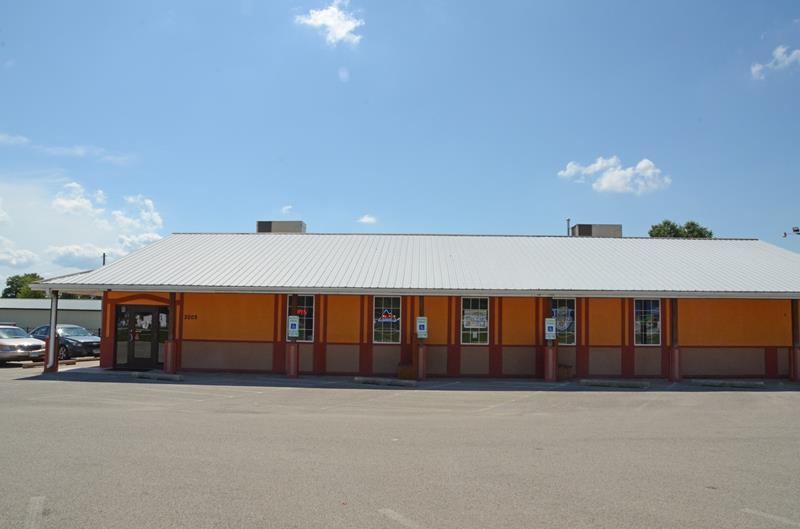 The Decaturian | Eating in Puerto Vallarta is like coming home
Bright smiles and a warm hello. A delicious aroma that permeates the air. A plethora of menu options and immediate service. An abundant welcome dinner with delicious authentic Mexican cuisine. An amazing dining experience in Puerto Vallarta!
Over the past three years, the pandemic has turned the restaurant world upside down. Many restaurants have increased their prices, reduced their hours or closed completely. Those who survived had to make changes to keep their restaurant afloat, resulting in the loss of customers. Puerto Vallarta, a Mexican restaurant located in Effingham, Illinois, is run by a group of people who have fought to keep their restaurant full of customers without making changes to prices, hours, menu options or the service quality. Puerto Vallarta has a "customer first, restaurant second" mentality.
When I first walked into Puerto Vallarta, it was a familiar family feeling. I felt like I was walking into a family member's house for dinner. I was greeted by many staff members with "Hello Miranda", followed by questions regarding my recent basketball season at Millikin. Music was playing in the background and several TVs were showing different sporting events. The laughter and conversations of other patrons could be heard throughout the restaurant. Puerto Vallarta has a family and community atmosphere. There is a ring of celebration and camaraderie, providing an escape from the daily grind and routine.
On my last visit to Puerto Vallarta, I perused the varied menu, contemplating all the delicious options. Each dish was described in detail, giving the connoisseur an understanding of the dynamics of the dish. I finally chose to try one of their popular dishes, the Pollo Playa, which came highly recommended by the waiter as he saw me working through all the options. This dish consists of rice and grilled chicken strips covered in cheese queso with a side of tortillas. To further enhance the dish, I ordered sour cream and a side of the restaurant's famous guacamole.
As I waited for my dish, I watched the other orders come out and saw that each one was carefully prepared with great appeal. Each dish was appetizing to look at and made me want to get my order. While my dinner was being prepared, the waiter was very attentive, coming to the table twice to refill my water and refill my fries and salsa. All my needs were met before I ever had to ask.
In a typical restaurant, customers wait about 20 minutes for their food. But in Puerto Vallarta, I had my dish in 10 minutes. My plate arrived full of food. The rice was displayed on the right side of my plate, covering about two-thirds, and the chicken was on the left. None of the foods overlapped and the queso was evenly distributed in the dish. Sour cream and guacamole were delivered on a side plate for me to distribute according to my preference. The service was efficient, and my order was completed accurately.
As my dish was placed in front of me, steam rose from the plate, filling the air with a tantalizing aroma. While the smell and display of the food was amazing, the taste topped both. The rice was soft, the chicken was tender and well seasoned, and the queso was creamy and extremely rich. The tortillas, served on the side, arrived wrapped in foil and were soft and warm. The meal was a real authentic Mexican dish that left me completely satisfied.
People want to eat at a restaurant where the staff values ​​them as customers, where there is delicious food in a timely manner, and a great atmosphere. Puerto Vallarta ticks all of these boxes.
Additionally, Puerto Vallarta is a restaurant that embraces and serves the community. During a pandemic that wiped out many restaurants, Puerto Vallarta sought measures to serve the Effingham community. They have found different ways to retain their beloved customers by keeping prices affordable, retaining their menu options, and even expanding their transportation and dining options. Additionally, they looked for opportunities to recognize and celebrate the efforts of frontline workers such as educators and medical staff. They provided gift certificates to these people and prepared many meals at their own expense to serve these groups.
Overall, Puerto Vallarta puts its customers at the top of its priority list. They value their customers and use their service and leadership skills to serve them. They invest in their customers, introduce themselves to new customers, and provide them with a positive experience. At the same time, they greet returning customers with an immense welcome, making them feel like they are coming home. They go out of their way to serve them and make them feel valued by remembering their order, asking about their families, and sharing a familiar story or joke.
When I have been away from home for several months and return for a college visit, I am greeted with enthusiasm, hugs and a rush of conversation from my family. My family strives to praise me with praise, to spoil me with my favorite things, my time and my attention. Visiting Puerto Vallarta captures that same feeling. It's a feeling of coming home and I look forward to every time I visit Effingham.
Highly recommend eating in Puerto Vallarta. You will always leave this restaurant satisfied, in a good mood and with your family.