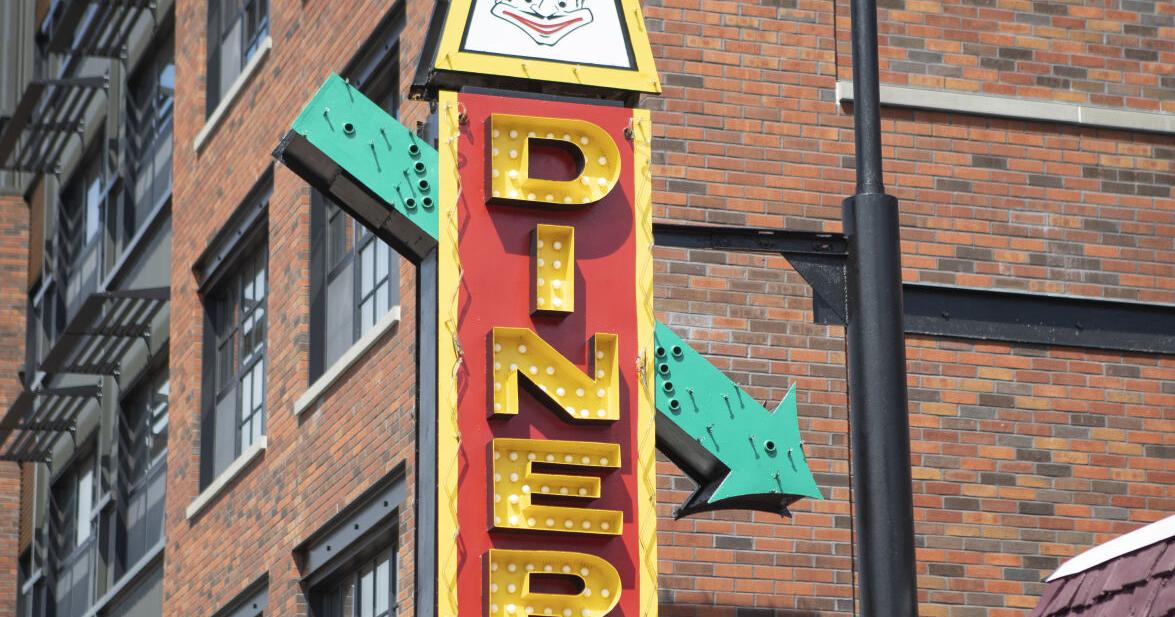 The Historic State Diner Offers Well-Prepared Authentic Dishes | Restaurant reviews
I was having lunch the other day with a few friends and one of them asked me if I had ever reviewed The State Diner. She said, "It's been there forever!". In fact, I never saw him again, so his question was all the prompting I needed.
The state isn't in Ithaca "forever," but it has been on the west side of State Street, a few blocks from Fulton and Meadow Street thoroughfares, since 1936. It has more than doubled in size after being renovated in 2012 after a fire.
It has an eclectic clientele, with many dedicated locals and students. There's a nod to Greek cuisine and these dishes are generally well-prepared and seem authentic.
I don't normally review breakfasts, but they are a big part of the offerings here ($10-$15) and are available from opening to closing.
There are eight "Specialty Omelettes", ($11-$14). The veggie omelet was large, covering the plate and filled with a hearty selection of green peppers, onions, mushrooms and tomatoes. Each of the ingredients was perfectly cooked, not easy to do. While the price on the menu for Veggie Omelet is $14, the price on my receipt was $14.85.
When I ordered Eggs & Hash ($14), I found myself answering a barrage of questions from my server: I asked for poached eggs, so she asked: did I want them in a cup ; as an accompaniment on the hash browns that accompany it; or above the hash? For the toast; white, wheat or rye? For potatoes; hot sauce or ketchup? While the menu lists the hash as "homemade corned beef hash", I asked and two different servers confirmed it was actually canned. The accompanying toast came already buttered; however, "butter" was half butter and half margarine. The pancake syrup was packed. The potatoes, however, are made from scratch and are very good. The price on the menu for Eggs and Hash is $14, but the price on my receipt was $13.15; ironically balancing out the price difference for the veggie omelet.
In the Classic Sandwiches section, I selected a Reuben ($13) because the list had all the right ingredients: corned beef, sauerkraut, grilled on rye bread with melted Swiss cheese and Russian dressing. However I wasn't able to identify the meat…it didn't seem like any corned beef I've ever had…more like round lunch meats. Couldn't find 'melted Swiss cheese' and the Russian dressing was not on the sandwich, it came in a small side dish. Despite all that, I enjoyed it.
One of the main categories on their menu is Wraps ($13). Tried the Greek Wrap and was thrilled. It was cooked well with a generous topping of staple ingredients: grilled chicken, lettuce, tomatoes, peppers, onions, and feta cheese.
The restaurant gets very busy on weekends when the students are in town, so be prepared to queue on the street sometimes.
The restaurant is always noisy as even when it's not crowded there is loud music playing on individual speakers outside the restaurant and the staff don't seem to be able to regulate the volume.
The menu says breakfast is served all day and lunch service starts at 11am. In fact, you can order food for lunch and dinner all day, starting at 7:00 a.m. The restaurant closes for the day at 4:00 p.m.
On Fridays, they offer a Fish Fry dinner with two sides ($15) or a Sandwich with fries or soup ($12). Also, a Mac & Cheese special with three cheeses and a side ($11).
Cabin seats are sprung and fold up and down so you don't have to slide down a bench to get to the inside seat.
I'm glad my friend suggested I finally review The State Diner. The food is generally well prepared, reasonably priced and has been popular with Ithacans for many years.
The State Diner is located at 428 West State and is open seven days a week from 7 a.m. to 4 p.m.