Tomacco Taco + Tequila Coming Soon to Germantown | Bites
Fresh Hospitality's food court triplex at 1120 Fourth Ave. N. has experienced some turnover in recent years. Dining projects that have occupied all three stalls since 2015 include Cochon Butcher, Little Donkey, NoBaked Cookie Dough, Cosmic Creamery, I Love Juice Bar and Vui's Kitchen, as well as current residents Waldo's Chicken and Rolled 4 Ever Ice Cream.
Suite 103 has been vacant since Vui's retired and Juice Bar moved to the Nashville Farmers' Market, but a new tenant plans to open before the end of August. Chef Jessie Husmann was in charge of Fresh's Aurora Tacos at Hunters Station shortly after opening and decided to polish the concept up a bit with an expanded menu for their second restaurant adventure with Tomato Tacos in Germantown.
The name of the taqueria comes from a classic The Simpsons episode in which Homer accidentally crosses tomato and tobacco seeds and plants them with plutonium stalks to create a product described as "deliciously addicting." When I asked Husmann if she had verified that the mark had been erased, she sheepishly replied: "Of course someone did that, I think." Crossed fingers!
The Minnesota native told her parents when she was 7 that she was going to open a restaurant one day and attend a cooking school in upstate New York to keep her promise. An ad for Vanderbilt Food Service lured her to Nashville, where she found a new home (and a husband!). The concert at Tacos Aurora put her in touch with the Fresh Hospitality team, who have been instrumental in the development of Tomacco, both in terms of menu development and operations.
The concept grew out of Husmann's observation that Germantown seemed in need of a place to enjoy high-end quick and casual Mexican food as well as a cozy bar to chill out. Tomacco Taco + Tequila aims to fill that void with a community-driven restaurant offering a menu of street tacos, burritos and other California specialties, some from the Tacos Aurora menu. I especially look forward to these Borracho Fries, essentially a sacred hybrid of cheesy, meaty nachos and poutine whose name translates to "drunken fries" – the more precise "stoner fries" might not pass so close to it. place where the state legislature meets.
The staff at Tacos Aurora helped test the recipes, including offering enough different salsas to challenge Guy Fieri's list of chicken sauces, and I was especially impressed with the fiery salsa roja made with Roma tomatoes. The creamy stripe-made guacamole was another highlight of my menu sampling, and Husmann is proud to admit that both restaurants buy their tortillas locally at La Hacienda, because frankly, "We can't do better than" them ! "
The bar program will be intentionally limited, or rather targeted, with an emphasis on clear spirits, in particular agave products. Expect a good selection of tequila, mezcal, raicilla, bacanora, and sotol available as part of flights, direct or as margaritas. Tomacco will also serve Walking brothers hard craft kombucha on the project. Another fun promise will be Tomacco's version of the ubiquitous local frozen memory eraser, the Bushwhacker. Cooked up using their own horchata made daily on site, it looks like a good accompaniment to an order of these fries.
Husmann is courageously optimistic about the staffing of his new company, having already put together a team and also relying on his Tacos Aurora crew. She promises to emphasize true hospitality as part of staff training, with the aim of creating a staff who can educate customers on the difference between agave spirits and describe the nuances of a corn salad with nopal.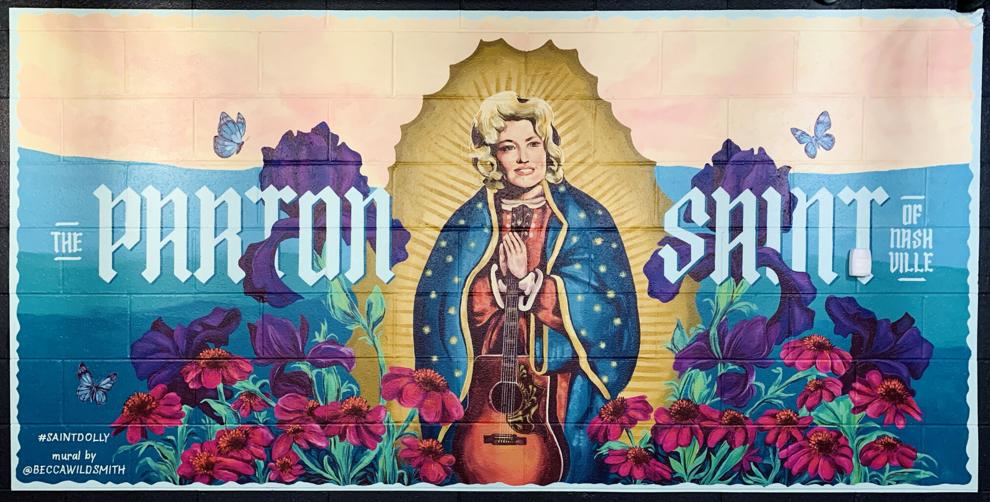 The chef also has a keen eye for design, with fun accents like a vibrant mural by Dolly Parton, titled "The Parton Saint of Nashville," painted by the same artist who created za's iconic Bill Murray mural in Hillsboro Village, Becca Wildsmith. Another fun touch will be the specialty drinks served in tiny Dolly votive candle glasses that you can take home as a keepsake.
Husmann is confident that Tomacco will be open by the end of August, so keep an eye out for Suite 101 in this seemingly cursed building, as Husmann promises, "We're going to break the spell!" »Espero that sí!