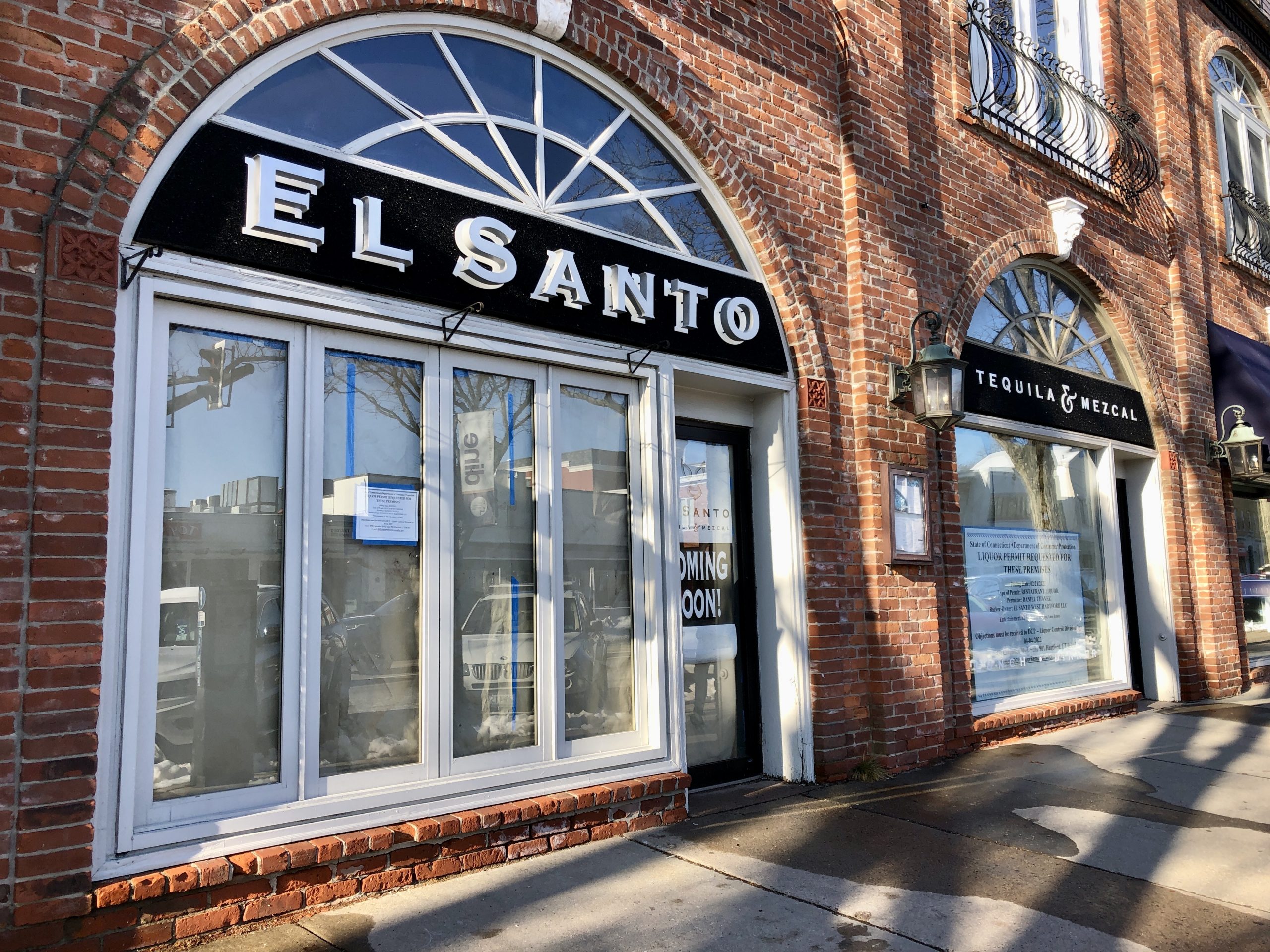 West Hartford Business Buzz: March 14, 2022 – We-Ha
A roundup of openings, closings and other West Hartford business news.
By Ronni Newton
Twenty-seven years ago today, my life changed forever in a very wonderful way, and I would like to wish my daughter, Katie, a very happy 27th birthday!
Two years ago today, we celebrated Katie's 25th birthday a day after Friday the 13th – which many have ironically called the last 'normal' day of pre-pandemic life. That Friday was the day my son, Sam, came home from UConn for his senior year spring break and never returned to an in-person class as an undergrad. March 12, 2020 was the last day my husband set foot in his MassMutual office in Springfield – and to this day he has yet to return. (I imagine it's pretty dusty, and if it was my office, there would definitely be some petrified food in the drawers. He's actually planning a visit this week, and I asked him to take a picture, including his wall calendar still showing March 2020.)
What seemed at the time to be a two week hiatus from "normal" activity – which we all found rather awful – but it quickly turned into several months and, as we know of course now, it has been over two years since COVID-19 changed our lives.
I feel much more of a sense of normality now than I have felt since early March 2020 – apart from that brief respite last summer before the delta variant – with most people resuming their daily activities even though there are a few additional precautions.
It's been a very "sporty" week in my house, and maybe the return of March Madness has added to the sense of normalcy. Not only did we watch a lot of college basketball (and Sam even went to the Big East tournament), but Ted and I teamed up to cover the Conard vs. Westhill basketball game on Thursday night and then went to the hockey game UConn on Saturday before heading home to watch our Blue Devils sadly lose in the ACC Tournament Final (although the game did come with some great takeaways from Taste of India).
Added a comment after watching the selection on Sunday: Not happy the men of Duke and UConn are in the same bracket…
Katie and I also had the chance to meet up for a delicious lunch at Toro Mexican Street food last week!
The universal indoor mask mandate was lifted in West Hartford starting Thursday, February 10 (click here for details) Starting today, masks will be optional in schools, libraries and other buildings in the city (click here for details). However, some business owners may still ask their customers to wear masks. And many people will choose to wear masks in a variety of settings. Please be patient with each other and our choices, continue to care for each other, support our local businesses – and stay safe and healthy.
If you have any information to share about local businesses, please provide details in the comments or email Ronni Newton at [email protected].
************************************************** ****
Here is this week's Buzz:
I was lucky to have one. update last week from Yessenia Masias, one of four partners (the others are her husband, Luis Araujo, Alejandro Polanco and Daniel Chavez) who will open The Santo in the former Cosi space on Farmington Avenue. The restaurant will showcase the tastes of Mexico City in a cosmopolitan atmosphere, with the name a nod to Mexican luchadores El Santo, a masked professional wrestler (and actor) whose storied career spanned more than five decades. Masias said construction is about 80% complete and they expect to open this spring. The menu is still being finalized, but Masias said a few items are sure to be featured, including table-prepared nachos libre, luchadore tacos with rib eye, grilled butterfly-cut pescado zarandeado seasoned with Mexican spices, roasted peppers and more. . And, of course, there will be great drinks, including "El Santo Tequila & Mezcal" served at the bar — a full bar featuring margaritas, infusions, and mescalitas — to honor the namesake.
the local pug (1046 New Britain Ave.) is diversifying its menu and adding some favorites that many miss from its sister restaurant, Tapas, had to close in Bloomfield last month as Trinity Health takes over the building. Corner Pug manager Dawn Walden said the first additions were to the lunch menu, which now includes a gyro and Greek salad, but more tapas items will be incorporated over the next month, it said. she stated, and there will be specials for dinner as well. She said there are four Tapas staff now working at the Corner Pug, including head chef John, prep cooks Joel and Julio, and Dominique, who is one of the managers.
Congratulation to dental arch, who had his official ribbon with the West Hartford Chamber of Commerce and city officials last Wednesday. Owner Rabia Kaur DMD, BDS, is very excited to open her own practice and serve patients in the West Hartford area. The office, located at 901 Farmington Ave., Suite 201, has room to grow, with 3,000 square feet that includes a lab.
It's Women's History Month, and that makes it even more fitting to highlight the multiple accomplishments and milestones the West Hartford resident and West Hartford business owner has reached. Dr. Jessica Tagliarini of Tagliarini Chiropractic (836 Farmington Avenue, Suite 211). She is the first woman appointed to the board of directors in the history of the Connecticut Chiropractic Council. She is currently Vice President and on track to be promoted to President in January 2023. In September 2021, she was also the first woman to receive the Council's "Doctor of the Year" award. And, in December 2021, she was named Natural Nutmeg's "Best Chiropractic Doctor" in their "10 Best of Reader's Choice Awards." Congratulations!!
Based in West Hartford Maximilian E. & Marion O. Hoffman Foundation, Inc. awarded a $100,000 grant to

gaylord

Specialized health care, a not-for-profit rehabilitation-focused health system headquartered in Wallingford, to support the purchase of essential rehabilitation technologies. The generous grant was used to purchase two Bioness L300 Go systems for use in

gaylord

inpatient and outpatient rehabilitation programs. According to a press release from Gaylord Specialty Healthcare, the Bioness L300 Go uses functional electrical stimulation to build strength and conditioning in the upper and lower legs, and improve muscle and nerve response for walking and standing. It helps with foot drop caused by conditions such as post-polio and post-COVID syndromes, peripheral neuropathic lesions or strokes, and is used in patients with chronic conditions such as multiple sclerosis . Equipment is essential to help patients adapt and adapt to their new reality in order to achieve the highest level of independence while decreasing the risk of falls. The grant was also used to purchase a Meditouch portable biofeedback system integrated with video game software for use with patients with spinal cord injury, stroke, brain injury or other neuromuscular disorder. The system's motivating and challenging tasks disguised as video gameplay create a therapeutic high-intensity workout. "Bioness and Meditouch technologies are important tools that will improve the function of our inpatients and outpatients as they recover from devastating illnesses and injuries," said Roslyn Gilhuly, Associate Vice President, Development Operations and Corporate Initiatives. countryside. "We thank the Maximilian E. and Marion O. Hoffman Foundation for their significant gift that validates our daily work of healing the human body, restoring function, and inspiring longevity. Their generous support of our patients and clinicians helps us transcend the boundaries of technology, recovery and rehabilitation.
good luck to Jessie Shieldwhose last day with the West Hartford Chamber of Commerce, where she served as Member Services Coordinator, was Friday. "While I'm sad Jessie is leaving the Chamber team, I'm thrilled for her and wish her every success," executive director Chris Conway said. "I'm confident she will bring the same passion and energy to her new role that she did working with our members and the community." Shield will work in partnership management with software company Logic Melon.
Congratulations to the West Hartford native Aubrie Souza, a 2012 graduate of Hall High School and a third-year law student at Suffolk University, who was named one of 10 "Law Students of the Year" by National Jurist. Souza has worked on the development of "smartforms" adapted to mobiles. Details can be found here.
ICYMI, there was big news in the region's restaurant industry announced on Monday with the retirement of Rich Rosenthal and the transition from Max Restaurant Group to Maximum hospitality. The new holding company is led by Scott Smith as CEO and Steve Abrams as COO, and also owned by the operating partners of the various restaurants. Click here for more details.
Remember, if you have any business news to share, add it in the comments section below or email Ronni Newton at [email protected].
Do you like what you see here? Click here to subscribe to the We-Ha newsletter so you'll always be up to date with what's going on in West Hartford! VSClick the blue button below to become a supporter of We-Ha.com and our efforts to continue producing quality journalism.