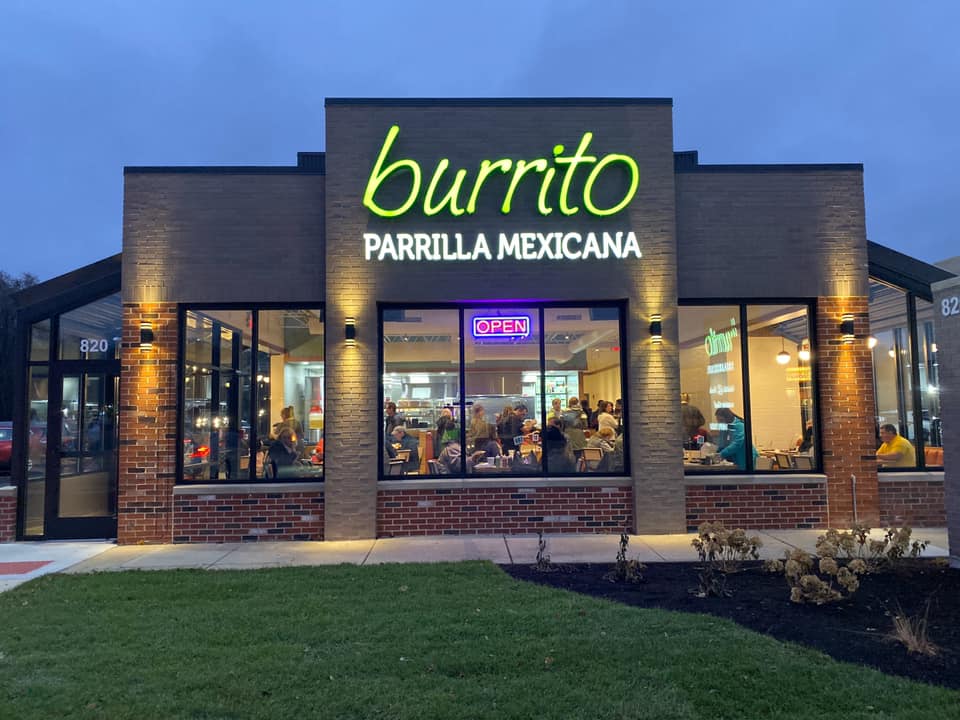 What are the best dishes that Mexican food lovers enjoy? shares Manny Favela of Burrito Parrilla Mexicana, a 2022 ThreeBestRated® Award Winning Mexican Restaurant
Did you know that Mexican cuisine was the first to receive culinary heritage status from UNESCO (in 2010)? If you're a foodie and Mexican food is your specialty, you can gulp down a delicious taco any time of the day. While for many self-proclaimed Mexican food lovers, tacos and burritos are the only two things that come to mind when someone says – Authentic Mexican Food, it goes way beyond that. Mexican cuisine is more than something you eat, it's something you experience.
Authentic Mexican cuisine is rich, flavorful, fresh and fun. It's also colorful, well-balanced, and uses an amazing range of fresh and dried ingredients. It has now leapt onto the global food scene.
Manny Favela from Burrito Parrilla Mexicana, a 2022 ThreeBestRated® award-winning Mexican restaurant shares its best dishes, Mexican food lovers have a big appetite for
Tacos – Steak, Al Pastor
Burritos – Chicken, Steak, Al Pastor
Steak tortas, chorizo
Nachos
Taco Salads, Garden Salads
parilla
Chimichanga
Quesadilla (with choice of meat)
Huevos Rancheros
So talking about Mexican cuisine is not just talking about tacos, but about the whole assortment of delicacies like fajitas, tortas, enchiladas, churros and more.
About Burrito Parrilla Mexicana – Authentic and fresh Mexican cuisine
Burrito Parrilla Mexicana is the brainchild of Martin Hernandez. Martin has been in the restaurant business for over 20 years. He dreamed of creating a new concept that would meet the most demanding consumers by offering the best food in the best places with the most beautiful restaurants. With the same idea, Burrito Parrilla Mexicana was launched in 2010.
And what started as one restaurant experience is now 11 restaurants. For Martin, the proudest moment is opening the second restaurant, which is the Naperville location on Ace Street, and realizing he has a robust, repeatable concept on his hands.
Burrito Parrilla Mexicana Restaurant prides itself on authentic Mexican cuisine with fresh ingredients and Mexico City-influenced flavors coming together perfectly to form the delights. Plus, they have a great staff that is committed to not only serving food, but providing a great experience. The staff works together to provide each customer with care and efficiency.
What makes them successful is their ability to strike a balance between offering good salaries and benefits to their employees and providing excellent food quality, taste and consistent service to their customers.
On their recent accolade, the 2022 ThreeBestRated® award for being one of the best Mexican restaurants in Naperville, Illinois, Manny Favela of Burrito Parrilla Mexicana Restaurant has this to say, "It's a great recognition for our employees and our efforts over the that we started this business to provide our customers with great freshly made to order Mexican food every time they visit.
Burrito Parrilla Mexicana offers more than just a commitment to a fresh, Mexican-inspired menu. They go above and beyond to meet customer needs. They provide the benchmark for taste, quality, presentation and innovation.
To learn more about Burrito Parrilla Mexicana or their extensive menu and services, visit https://www.burritopm.com/.
About ThreeBestRated
Three Best Rated® was created in 2014 for the simple purpose of finding the top 3 local businesses, professionals, restaurants, healthcare providers, and everything in between, in any city. Each company is meticulously hand-picked by our employees. We check reputation, history, complaints, ratings, proximity, satisfaction, trust, cost, general excellence, reviews, etc. company, using our 50-point inspection. We only display companies verified by our employees. Other places will call it "hard work" and "unnecessary". We call it "due diligence" and "the right thing to do". Our website is updated regularly for quality and the latest business information.
Three Best Rated has the honor of helping 4 million customers every month find the best businesses in any city – effortlessly!